It took a lot of me to write up this post because I almost didn't want to write it. After writing a blog post about a trip, it feels like it's officially over and something of the past. I just wanted to hold onto this one just a bit longer. San Diego is one of those cities that almost every American visits and every non-American doesn't really know about. Does that make sense? Maybe it was because I was just back from London, but it felt like it was just "being back home." San Diego has that cool, casual vibe that everyone enjoys. Lucky for me, I had a few friends who had lived there at some point and so I picked their brains and came up with a San Diego travel guide that would check everyone's boxes. Just to note, this is a three day San Diego travel guide spaced out over 4 days because we had two half days. So you can enjoy this however you'd like! I personally would suggest a day or two more in the city, but three days is a good amount of time if you do plan on visiting again!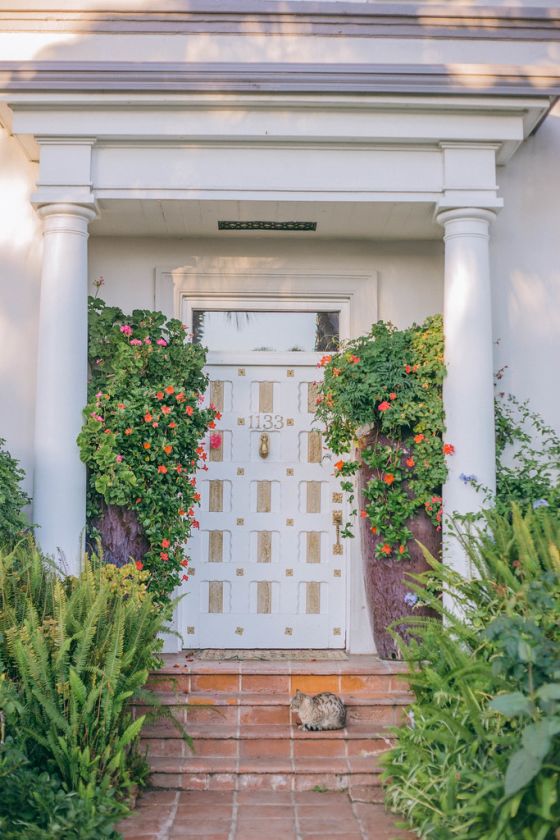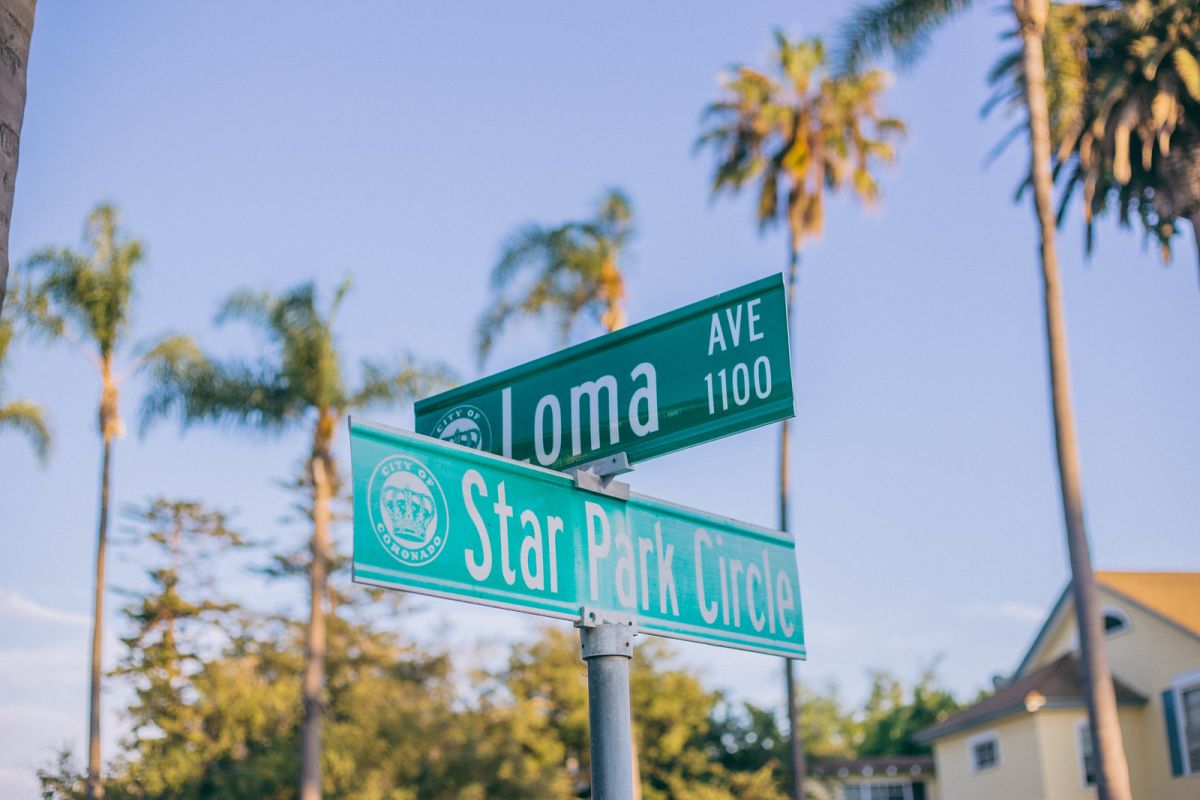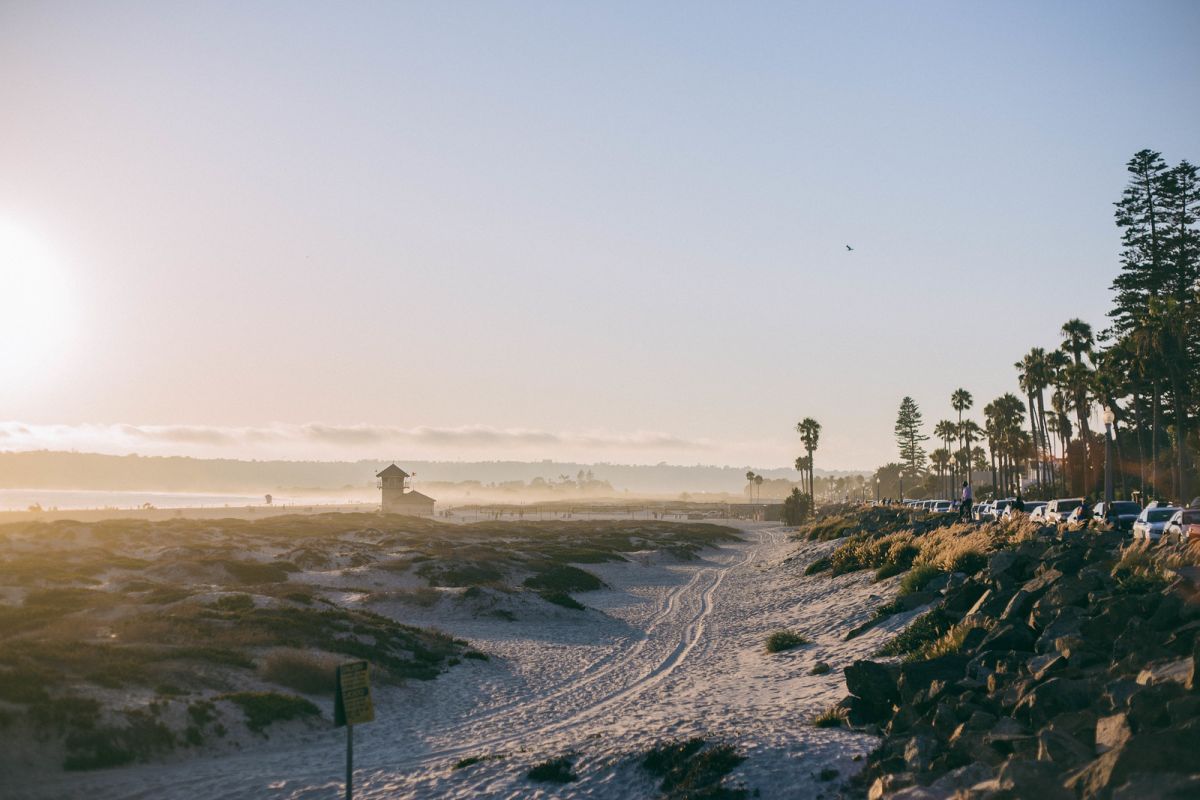 Day One
We flew in on a sunny afternoon and went straight to the car rental area to pick up our car from Hertz! I already mentioned the importance of renting a car in my post about things to do in San Diego. From there, we went straight to our Airbnb to check-in, drop off our luggage and freshen up after the flight. The moment we got into the car, we knew we were just about an hour away from an epic sunset. So we decided to head straight over to Coronado Island.
We first parked near Glorietta Bay Inn and then started walking up north on Orange Avenue. You'll see a number of shops, restaurants and bars around here. We ended up exploring Fuzzwig's Candy Shop and having a cheeky pre-dinnr dessert at Moo Time Creamery.
From there we walked down Park Place towards Star Park because I wanted to see the L. Frank Baum's House at 1101 Star Park Circle! It's where he wrote the Wizard of Oz and other classics!
Then we walked down Flora Avenue and followed an unnamed path that led us towards the beach. The wide paved sidewalk runs between Hotel Del Coronado on the left and the beach on the right. I highly suggest going down this walk and then walking your way up through the sand. It's where we enjoy the sunset, smell of the ocean and our first evening in San Diego!
For dinner we ended up outside of Coronado and headed straight to Lola 55, a place that came highly suggested and it did not disappoint. We ordered all the tacos off the menu alongside their in-house caesar salad! Go for the smoked fish or the ceviche tacos with the house margarita.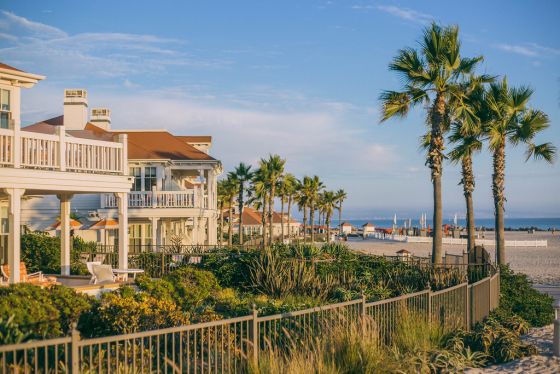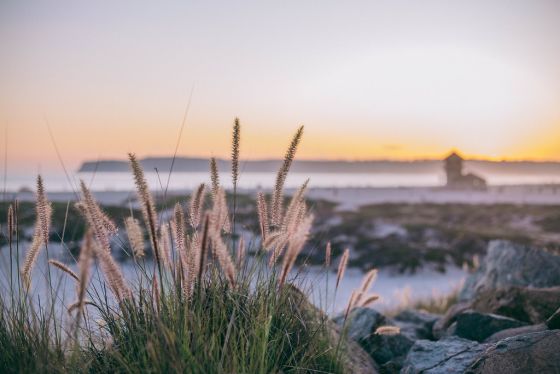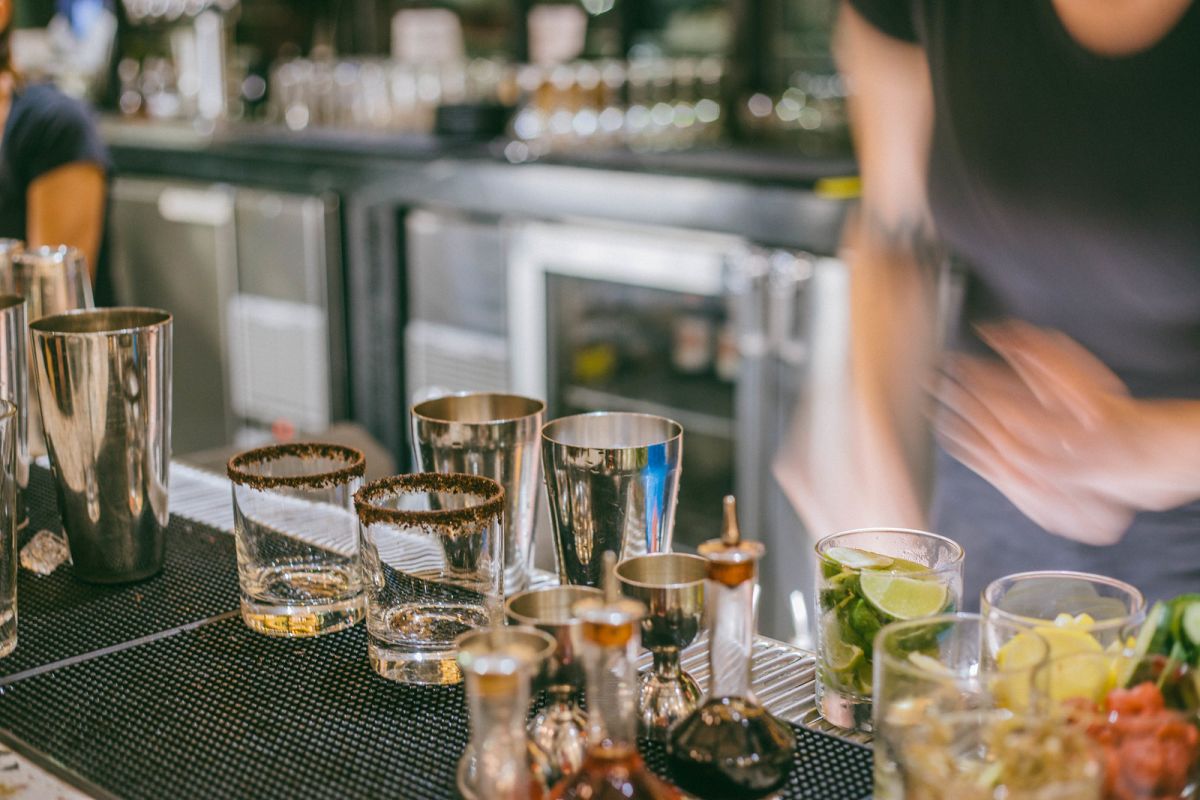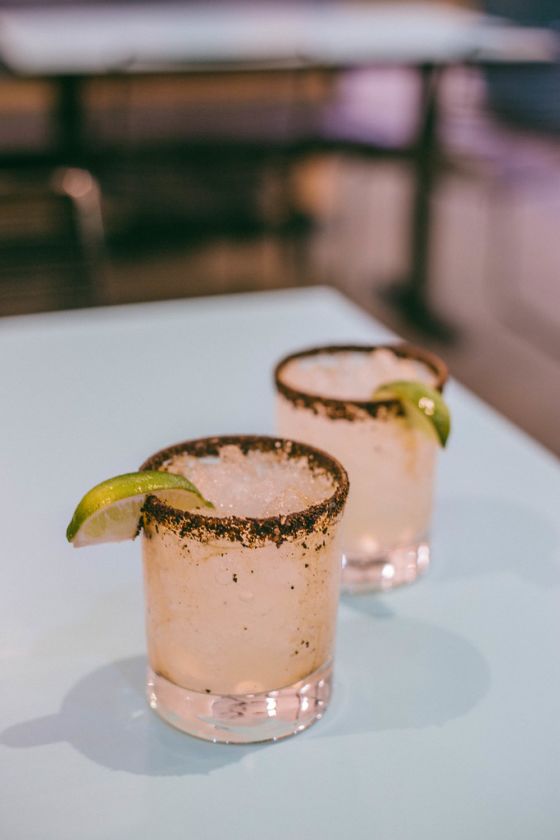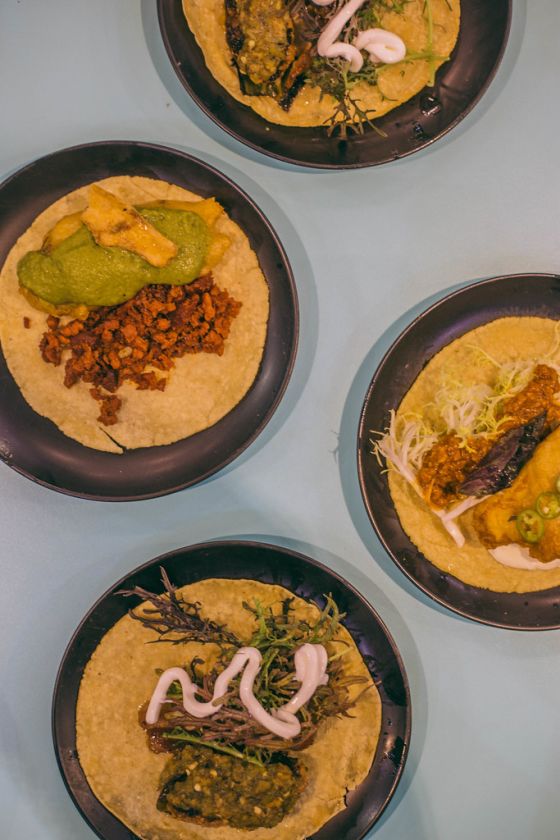 Day Two
This was our big day of doing some sightseeing and I wanted to make sure I was dressed comfortably! San Diego is hot and sunny, so dress accordingly!
Since it was a busy day, we got our caffeine fix at Holy Matcha! A nice sanctuary, vibrant in color! I highly suggest the matcha horchata because it is an ode to the San Diego heritage. It was refreshing, guilt-free and a great alternative to an iced coffee. If you're not into matcha, then definitely check out Communal Coffee. It's a coffee lovers heaven on earth!
Next I wanted to do a bit of shopping. San Diego is full of boutique shops that focus on selling local. There are tons of LA and San Diego brands that weren't available to me in London, so I knew I needed to get my hands on a few things. First we went to Artelexia for all the Mexican inspired art and decor inspiration. Lots of cute stationary here! Next stop was Shop Pigment in North Park. I heard a lot about this shop and couldn't contain myself when I went in. They sell everything that is trending right now from silk pillowcases, tassel earrings and houseware! Final stop was BottleCraft around the corner from Pigment in North Park. We wanted to have a tasting of the San Diego beer scene without having to visit a ton of places. We ended up picking up a few bottles and can to run our own tasting in our Airbnb!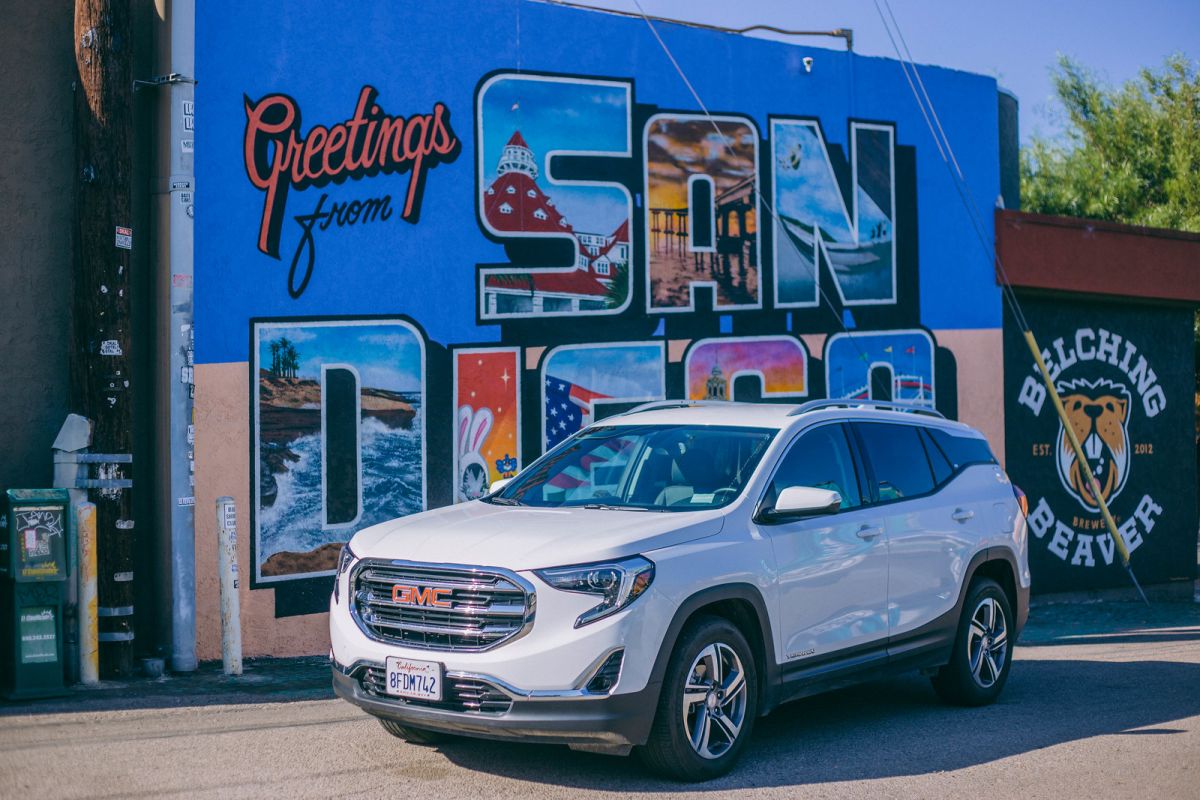 Car Rental in San Diego
We decided to do a car hire in San Diego with Hertz.co.uk, which starts at £31 a day. For an epic road trip behind the wheel of an ironic American vehicle! Check out Hertz new American Collection! For further road trip inspiration, head to the Hertz American Road Trip Planner and discover iconic and off-the-beaten track route, downloadable maps and insider guides. 'Surfing California' starts in La Jolla, San Diego. This route has been designed to celebrate the including of surfing in the Olympics for the first time in 2020!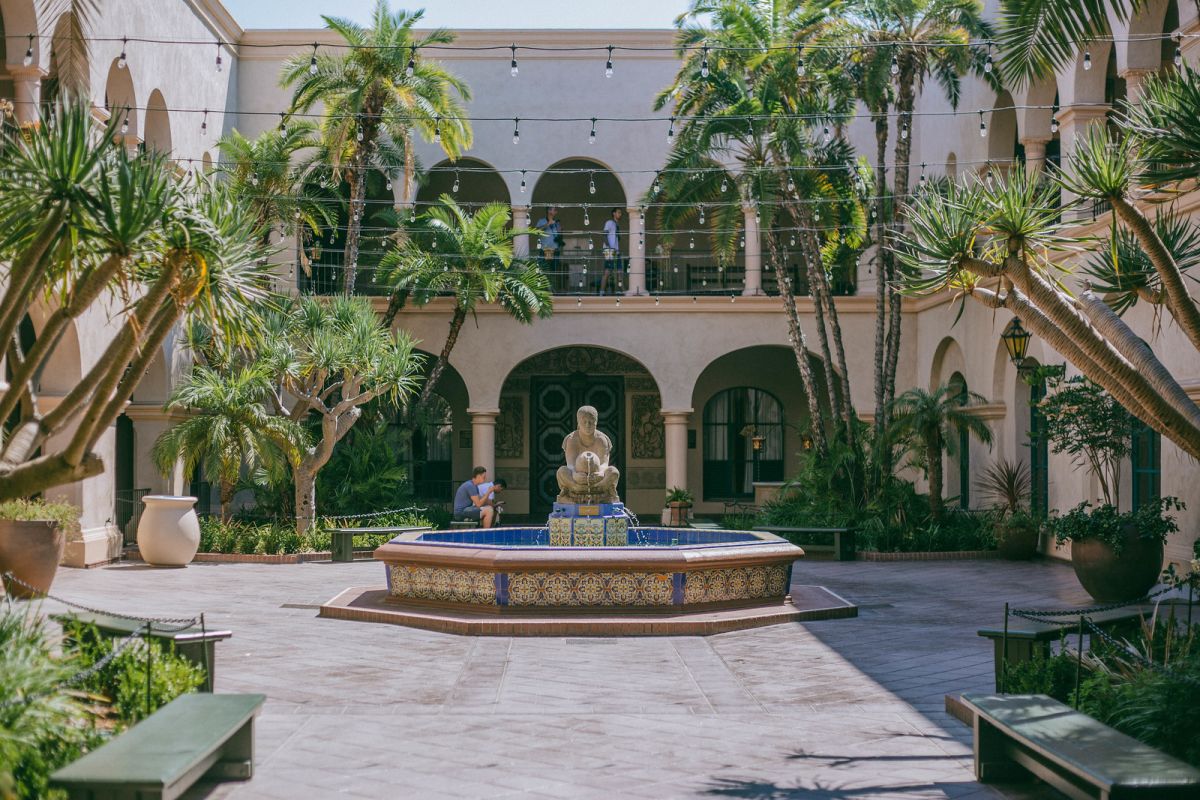 Day Two continued…
It was approaching late morning time, so we headed to Balboa Park for a little walk. This was literally the most beautiful park I had ever seen! Make sure to park and take the tram up. Walk over to the Reflective Lily Pond, peruse the Museum of Man and don't forget to visit the Houses of Pacific Relations. They were my favorite!
We ended up heading to Hillcrest for lunch and devoured our Hillcrest Sandwich Co lunch! I highly recommend carrying out as seating is limited. It's a very popular place among the locals and one we planned on revisiting if we had the time. I went for the California club sandwich, which tasted like what California should taste like if it were a sandwich!
Since it was really hot when we visited, we decided to take a little siesta in the afternoon to avoid the heat.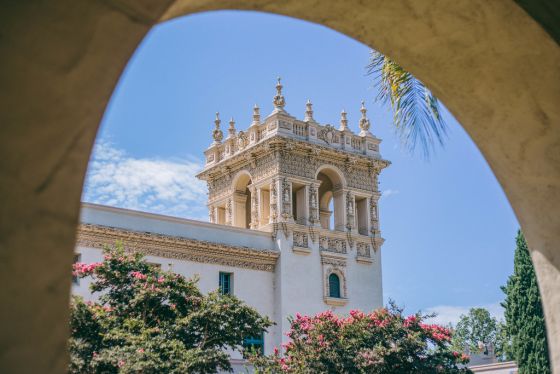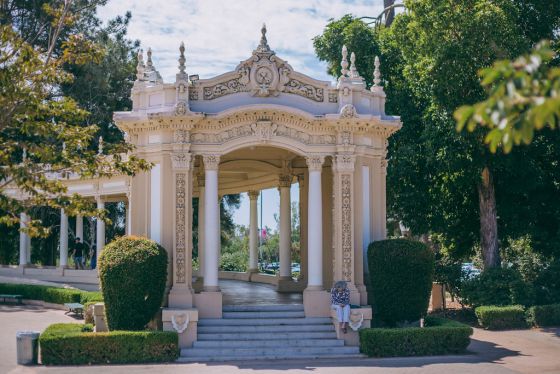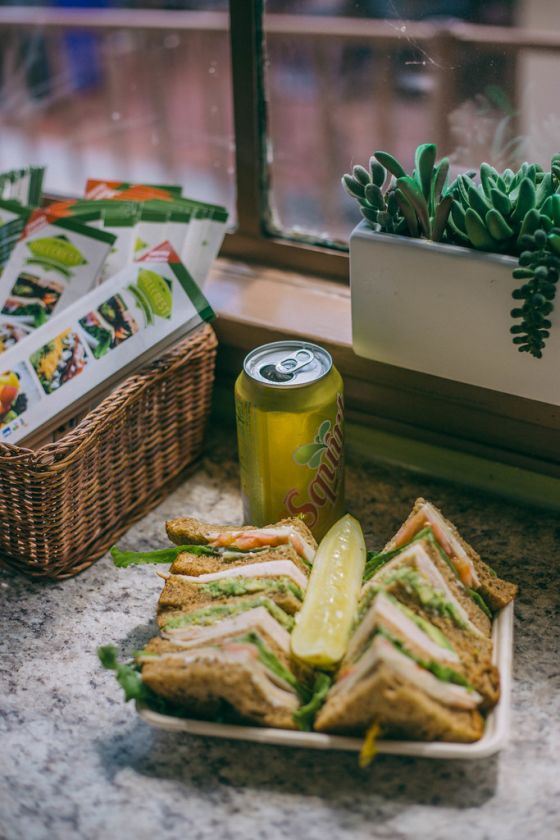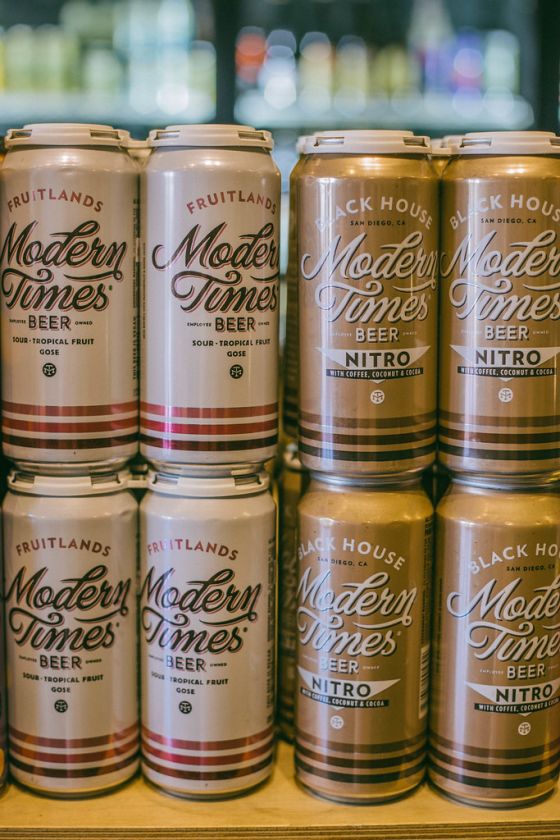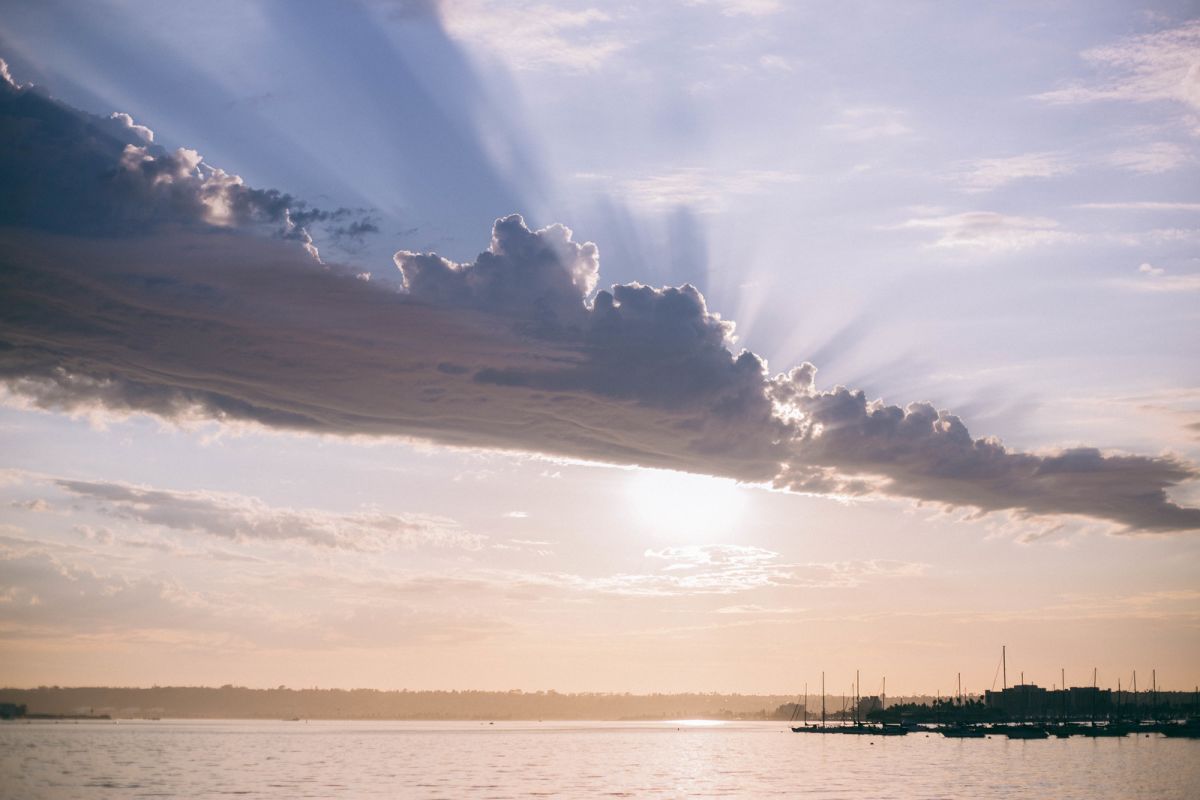 Day Two continued…
The second 4pm came around, we perked up after a cup of coffee and then headed towards Mission Hills. First stop was Maison En Provence, a cute shop full of French-inspired goods!
We then decided to aimlessly drive through Mission Hills to check out the real estate! The houses are gorgeous and the designs are everything from 1920s built to Spanish-inspired.
To enjoy the sunset, we made our way towards Waterfront Park and enjoyed Harbor View at sunset and then enjoyed the last of it at Ironside Fish and Oyster for happy hour!
Dinner ended up at Nolita Hall for pizza and beer, of course! If you're looking for a bit of fine dining experience, then I would also recommend Juniper & Ivy in Little Italy!
We went all out and then had dessert at Extraordinary Desserts! Make this a must from my San Diego travel guide!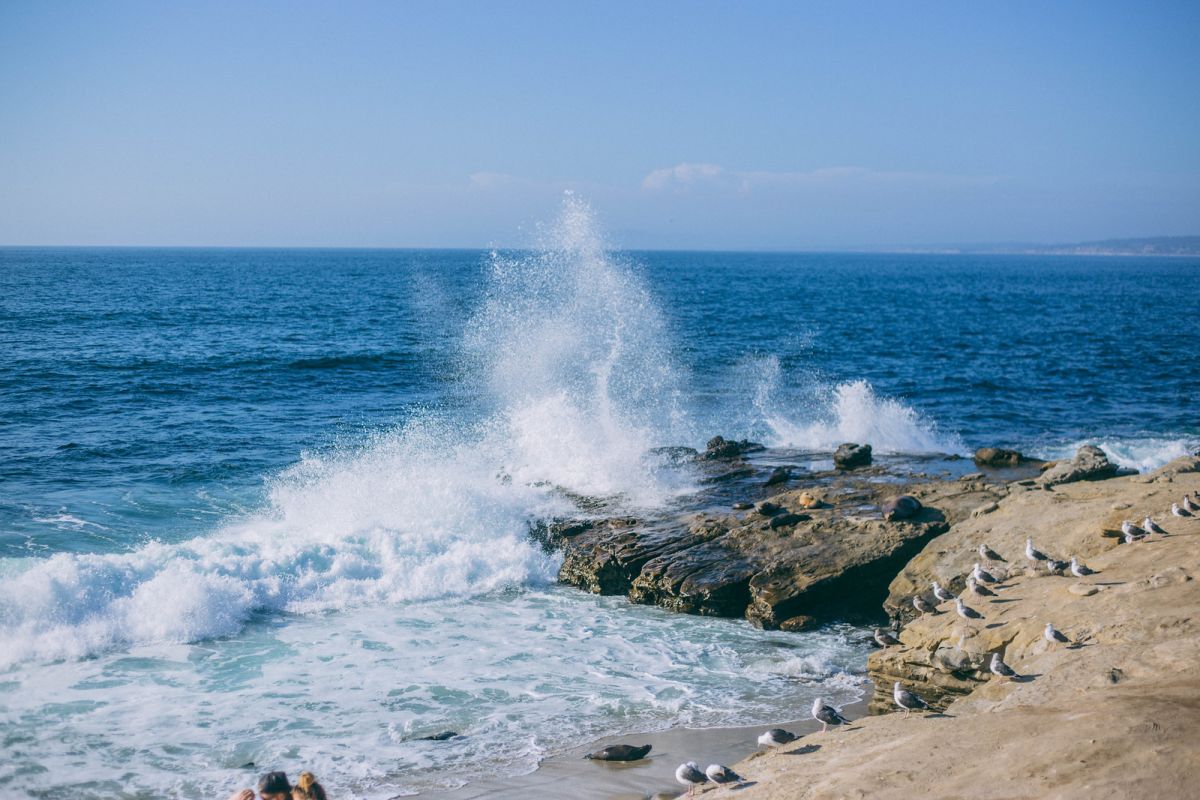 Day Three
Jetlag was on our side as we continued to wake up at 6am everyday, leisurely get read and then have breakfast as a family in our Airbnb. What's nice about this San Diego travel guide is that you can do everything at your own pace and still manage to get a good tour of the city!
We headed straight to La Jolla for a bit of beach time. Crazy how much you crave salty water after being away from it for so long! I would recommend going to La Jolla Cove to see the seals and sea lions for a bit. Then head over to either La Jolla Cave to see Mother Nature's artwork or the Children's Pool for a beach day.
Once we were a bit hungry, we decided to eat at George at the Cove. My friend had recommended it to me and I can't recommend it more! It's one of the best places for eating alfresco!
Then walk off all you ate with a bit of window shopping down Girard Avenue! We found a few boutiques where I picked up some bath salts, essential oil beauty products and a nice bottle of wine!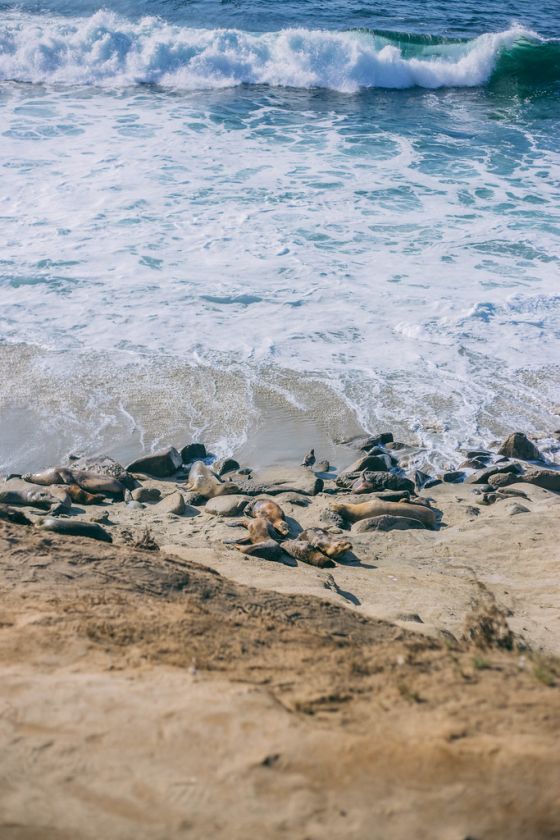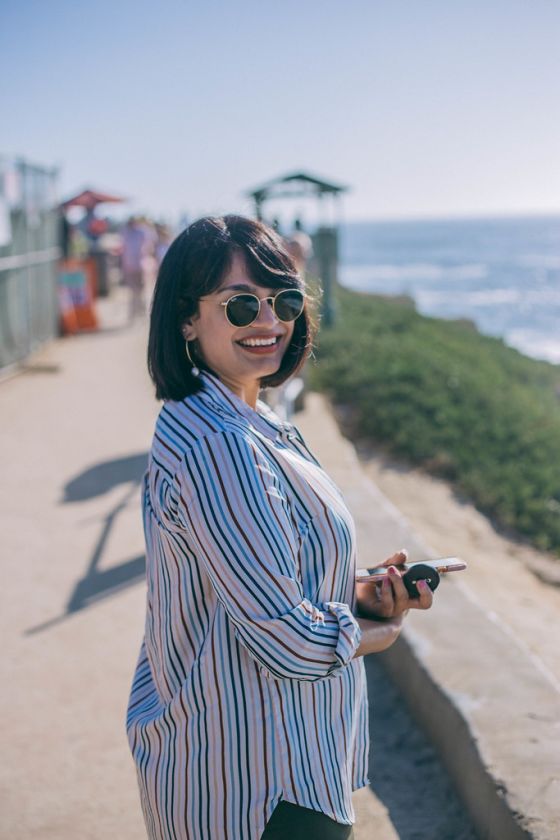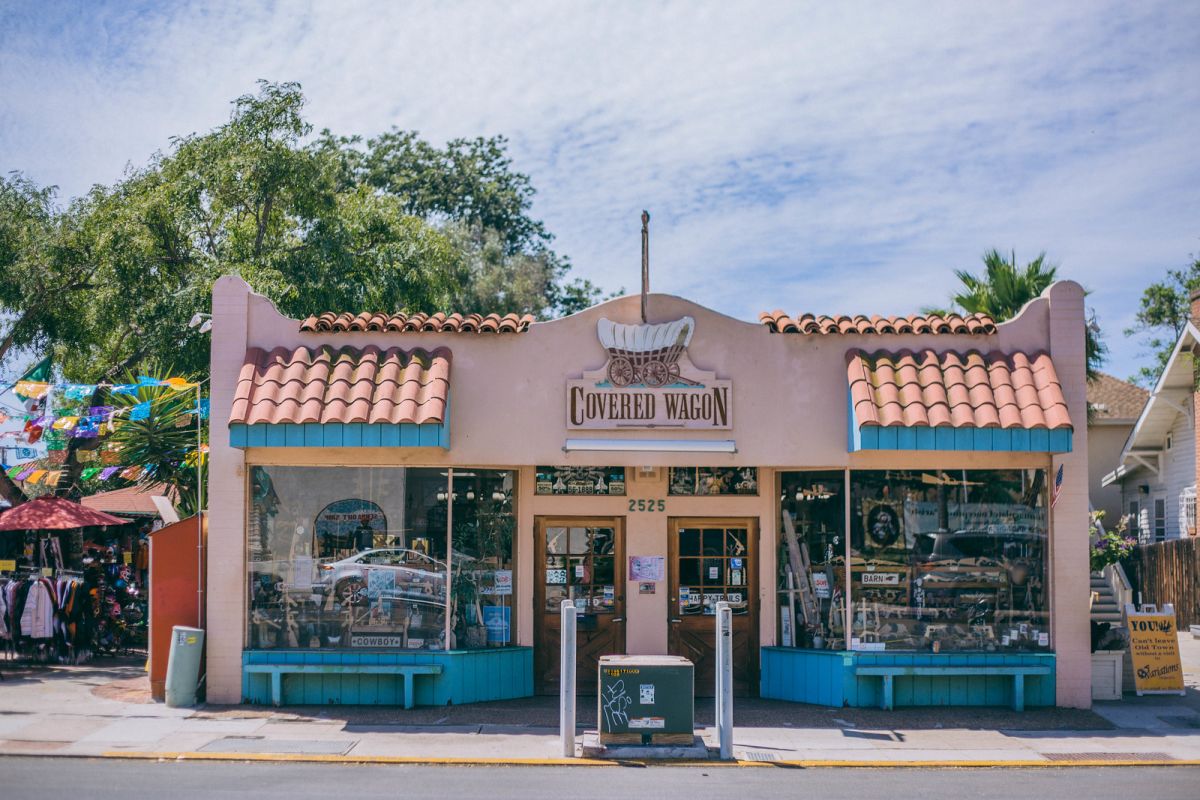 Day Three continued…
We went back to our Airbnb and rested up a bit, got showered and dressed. We ended up venturing out towards the Old Town. It was thriving! Be sure to check out all the markets and shops. You'll find so many handmade products, basket bags and more! We ended up shopping for some antiques and looking at a lot of the historical sites into the evening.
It was just around dinner time and so it was time to head for a Mexican meal over at Old Town Mexican Cafe! I also recommend this place for brunch if you have the time for it!
Obviously we were limited on time so I didn't get to check off everything on my list, but what else would you add to my San Diego travel guide?