I didn't do much international travel this year. After a really busy 2017 and 2018, I wanted to take things a bit more slow. I had been living in London for so long and never really took the time to enjoy day trips from London. Usually day trips put me off because I feel like I didn't get enough of the place I'm visiting, but somehow my Cambridge itinerary had me content! Since spending a weekend in Oxford, I realized I wanted to see it's rival and that was Cambridge. People always told me that it's even more majestic than Cambridge and that's only because it's so much bigger and there are far more nooks and crannies that will keep your wanderlust alive. So, I thought I'd share all my nooks and crannies and details on the things to do in Cambridge with my 1-day itinerary!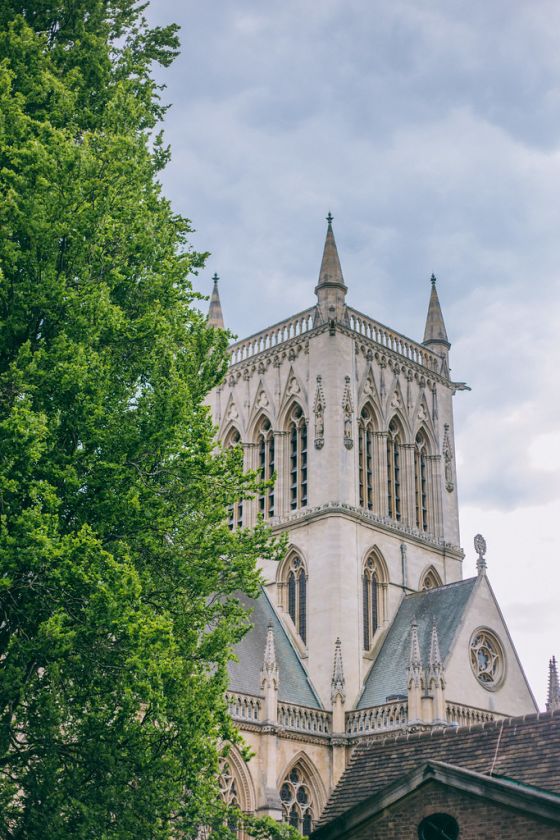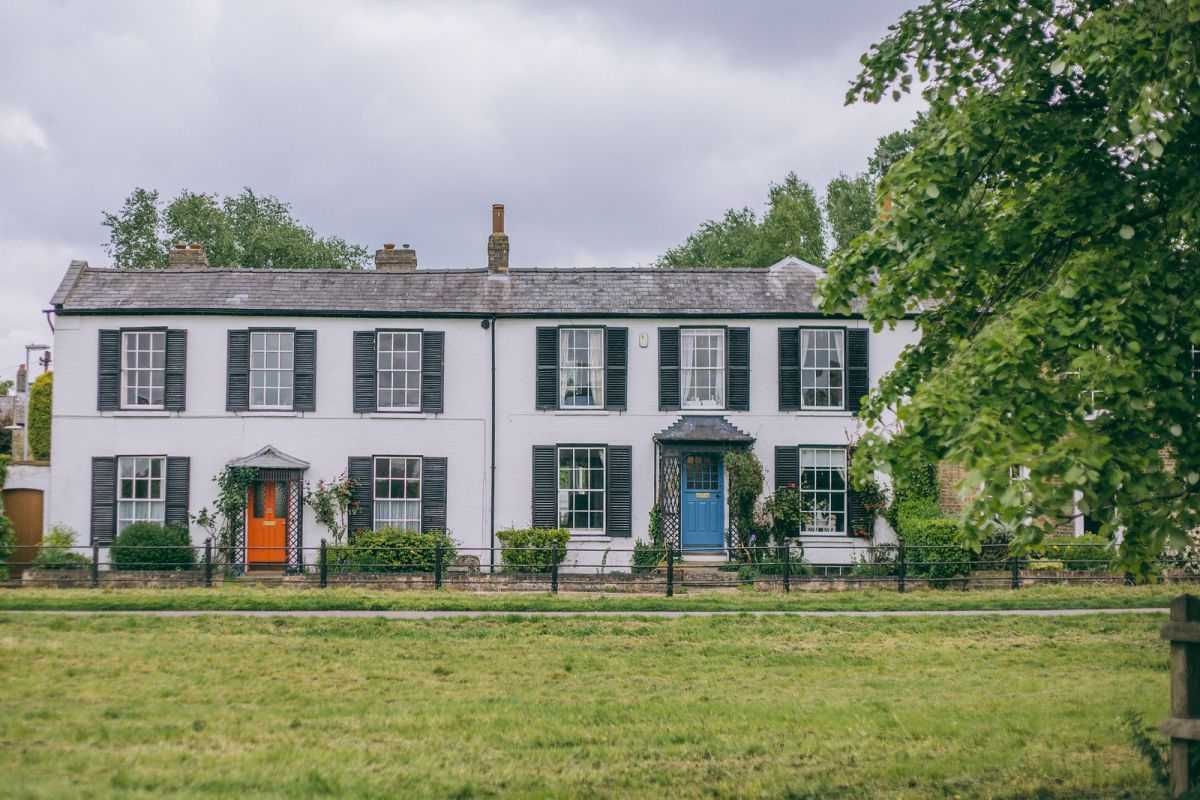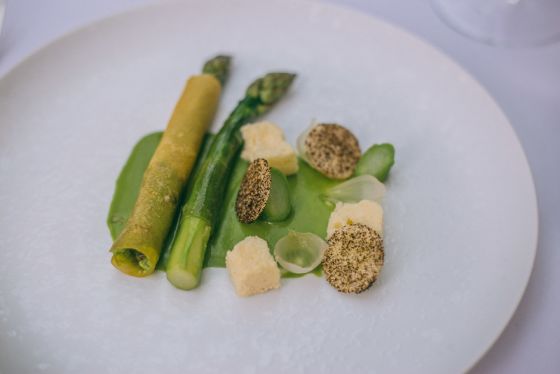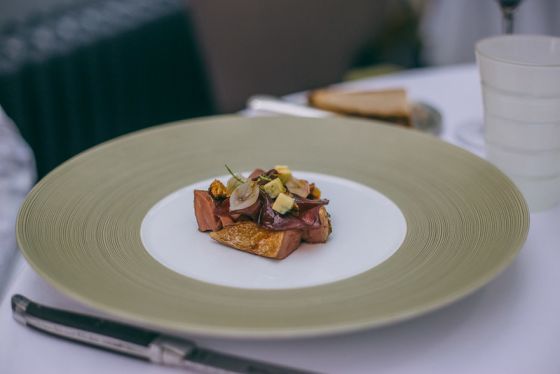 If you're a true foodie that one of the things to do in Cambridge is to eat and indulge. Midsummer House is a 2 Michelin Star restaurant by Chef Daniel Clifford. A lovely walk from the station through some parks and residential bits of Cambridge, Midsummer House sits in a riverside cottage and serves up seasonal and elegant French cuisine in a conservatory. Since we were there just before summer, ingredients like asparagus, scallops and various citrus were used. They have a lunch menu, but we were celebrating my birthday with the 8-course tasting menu!
Round Church & Wren Library
Next on the list were the obvious things to do in Cambridge. From Midsummer House, we headed over to Round Church, which is an Anglican church built on a circular plan. You see these usually in Denmark or Sweden, but it's quite noteworthy to have one in Cambridge. Then we walked over to Wren Library. Unless you're a history nerd like me, this is just an option for things to do in Cambridge. The library possesses medieval texts, A. A. Milne's Winnie the Pooh and Newton's Principa Mathematica along with a lock of his hair.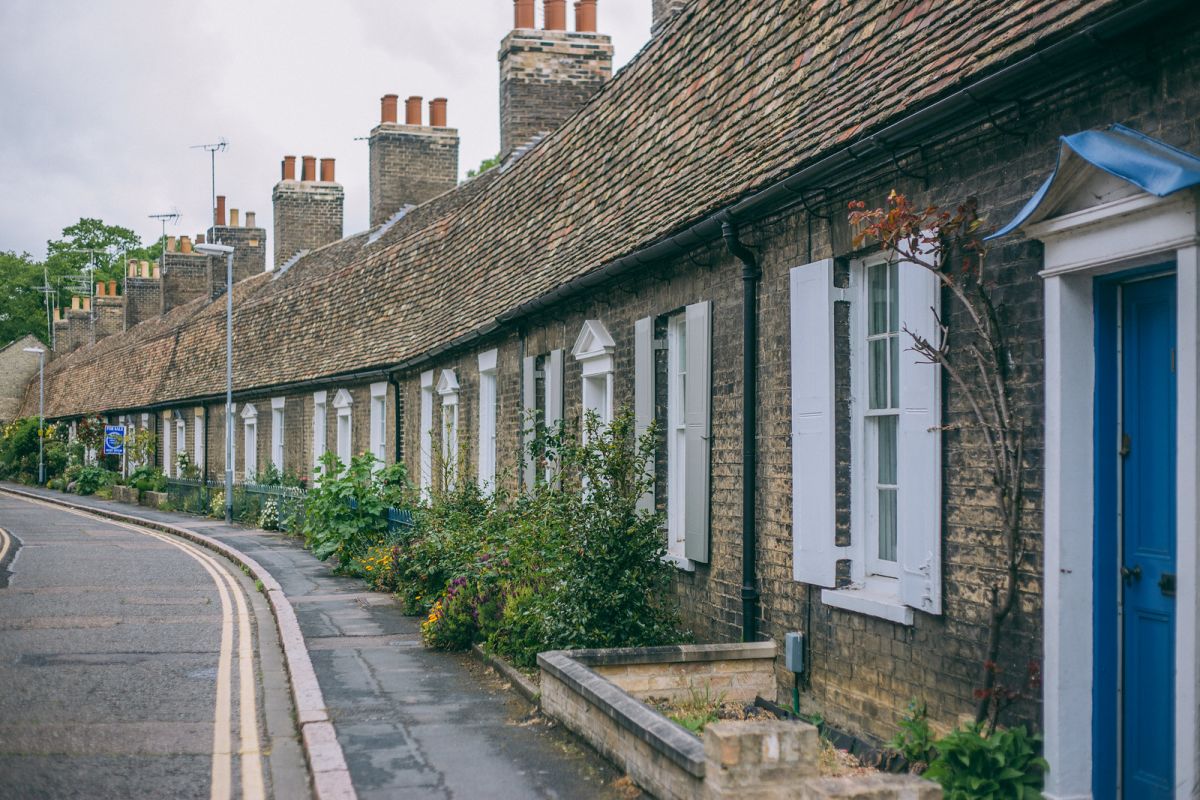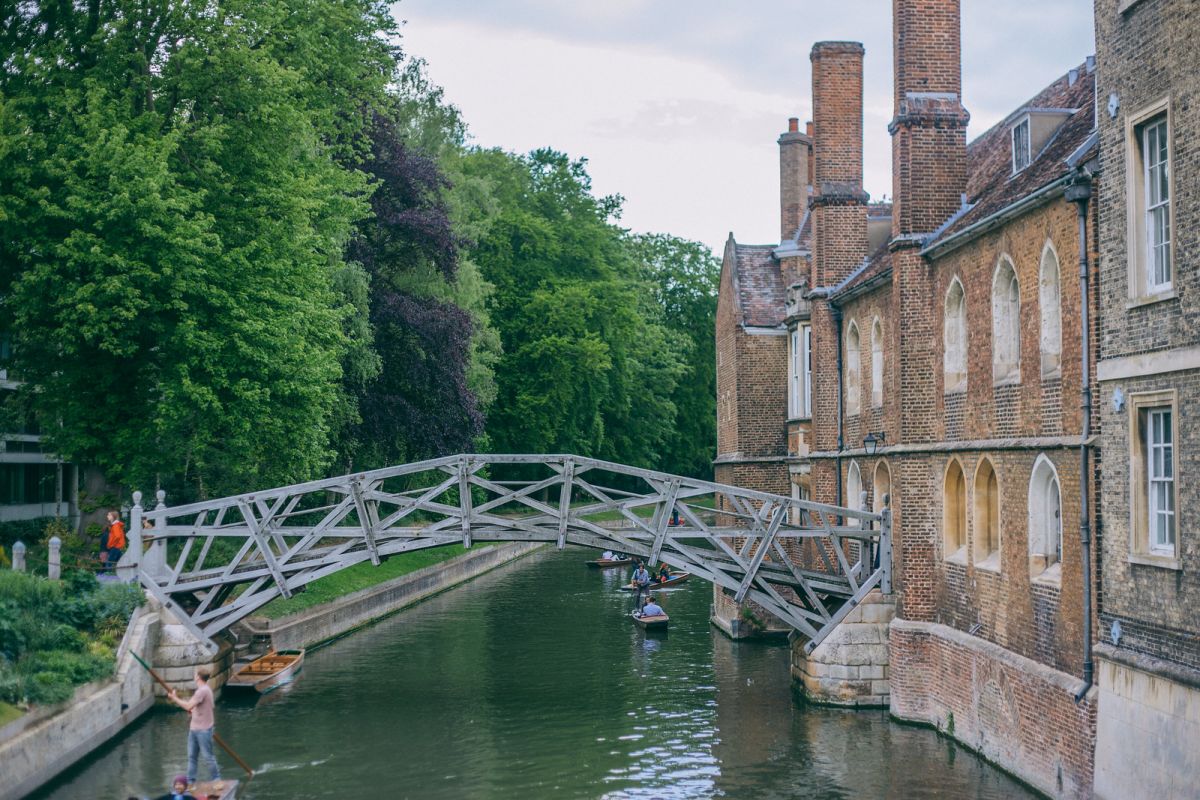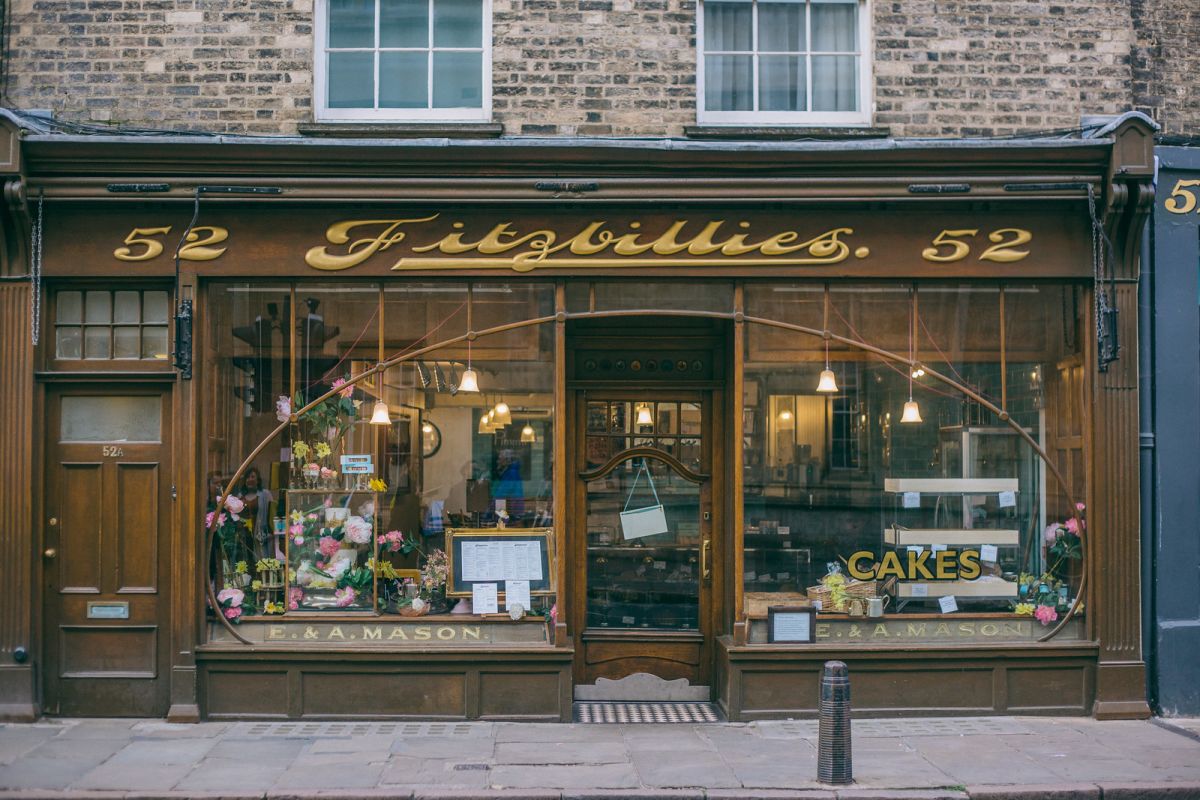 The University's Centre
At this point, you're north of the main bit of Cambridge so then walking towards Christ's College will be the best idea as there's loads of things to do in Cambridge right at the heart! I explored a bit of Christ's College Cambridge and then walked over to Great St. Mary's Church to go up the tower for a gorgeous view of Cambridge! I would highly recommend this if you're not afraid of heights of small spaces! From there, I made my way to G. David Bookshop, King's College Chapel, the Corpus Clock and Corpus Christi College. The bookshop had some of my favorite titles up in the front. Unfortunately, during the exam period or graduation events, you can't go inside many of the colleges, so I just perused the grounds from where I could.
At this point, I was craving something sweet and a bit of caffeine. We headed over to the famous Fitzbillies for chelsea buns and teas! They were gooey, warm and amazing. Definitely wait if there is a bit of a queue as it went down quick when I was there.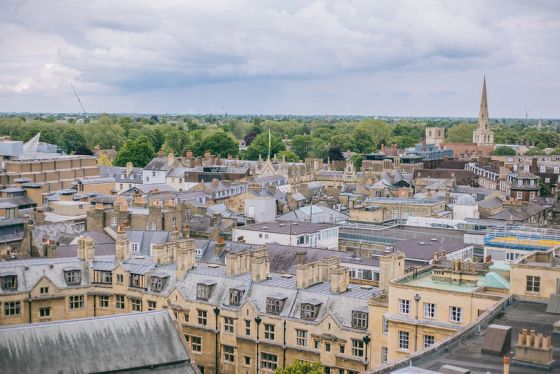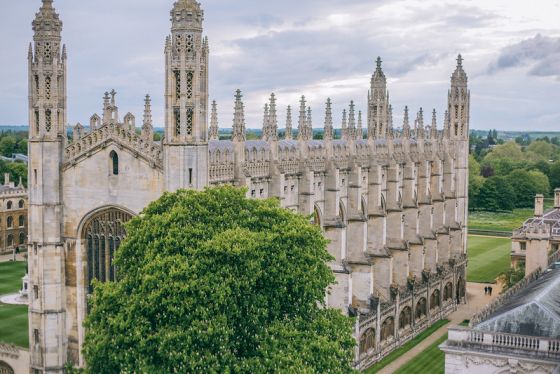 Punting on the River Cam
Since a lot of the colleges are blocked off for students, one of the best ways to see the university is through a guided punt tour. Cambridge sits on the River Cam, which goes flows through the university allowing you to see the backs and gardens of colleges and private residences. From the tour, you'll see the Mathematical Bridge, Trinity College, Wren Library, Bridge of Sighs and St. John's College. If there is one thing you have to do from my list of things to do in Cambridge, then I would make it this! The views from the River Cam are exceptional and you won't regret it!
Mill Road
From here, we decided to the walk up to Mill Road that conveniently leads to the station. The road is sprinkled with lots of independent food shops, cafes and microbreweries. One tip is to take a tote bag with you. I took one and folded it up small in my handbag. This is where you'll need it! I ended up buying a bunch of locally baked goods, independent branded products and individual bottles of craft beers! Limoncello has amazing Italian produce and coffee, Cho Mee has some great Asian groceries and essentials, and Culinaris for unique ingredients.
One last things to do in Cambridge is to have a drink at Tamburlaine Hotel. They have an adorable lounge, restaurant and cafe that makes for the best place for an evening drink. It's the best thing to do to end your day trip before you catch the train back.
Do you have any favorite things to do in Cambridge? Leave a comment below, letting me know!