15 Mar 2020
15 Hotel Hacks to Ensure a Relaxing and Productive Trip
What I Wore
I've been loving the combination of puffed sleeves and slim fit trousers! I came across a puffed sleeve blouse and knew I had to try it on with these dundgrees that are slim fit, so it brings a different silhouette to my wardrobe than what I'm used to and that's fit and flares. I got some body shapers to help ensure that I'm showing off the shape and figure I want!
dungarees Baukjen blouse Ann Taylor Loft shapewear Skims shoes c/o Naturalizer
It's no secret that I spent a lot of time in and out of hotels in the last 6 years. Being a consultant means you're meeting clients wherever they are and sometimes the hotel lifestyle is the one that chooses you. After lots of conversations with fellow consultants, bloggers, and followers, I found that travel has become quite a norm for many of us. Either you can work remotely often, you travel a bit for work, or you're a digital nomad. After staying at a decent number of hotels, my recent stay at the Avenue of the Arts Costa Mesa was one for the books! They have the most comfortable bed, supportive staff, diverse amenities, and a perfectly equipped room for someone who was traveling for work with work. I've already shared tips on how I work while traveling so it got me thinking about how I choose my hotels when I traveled as a consultant. I put together 15 hotel hacks I use to ensure my stay is both relaxing and productive.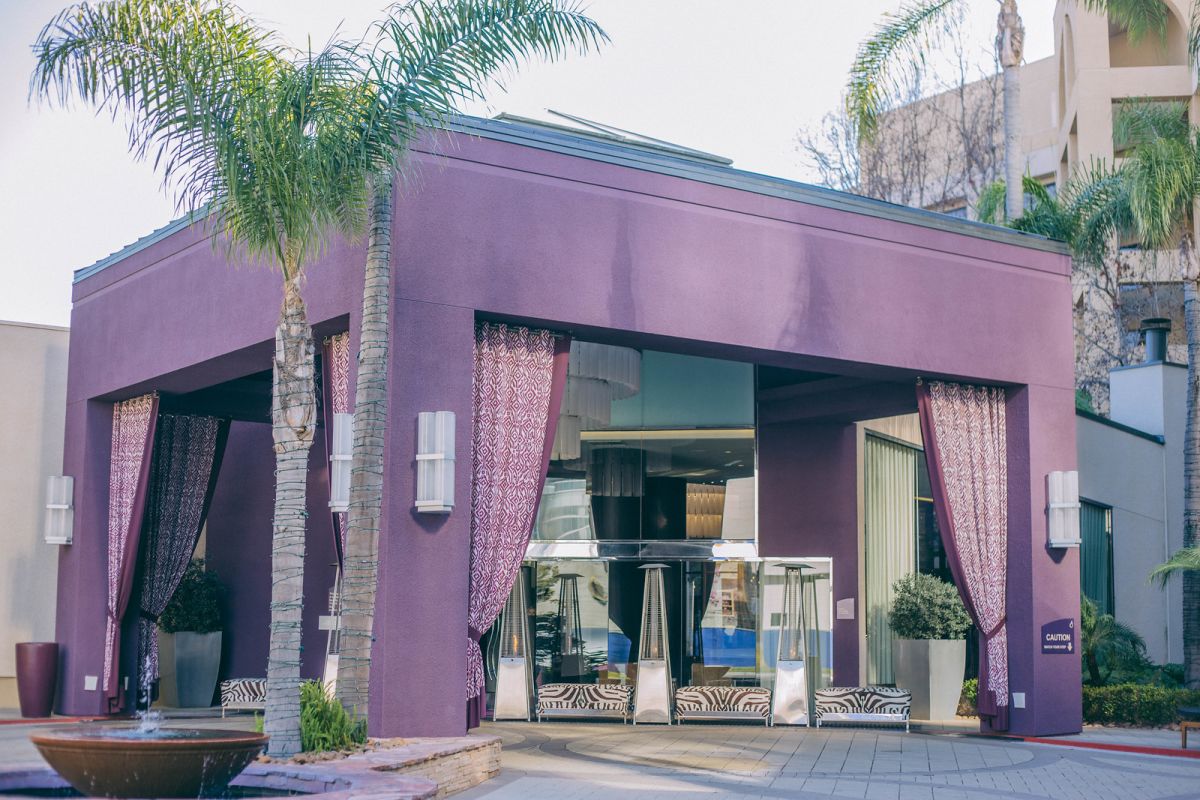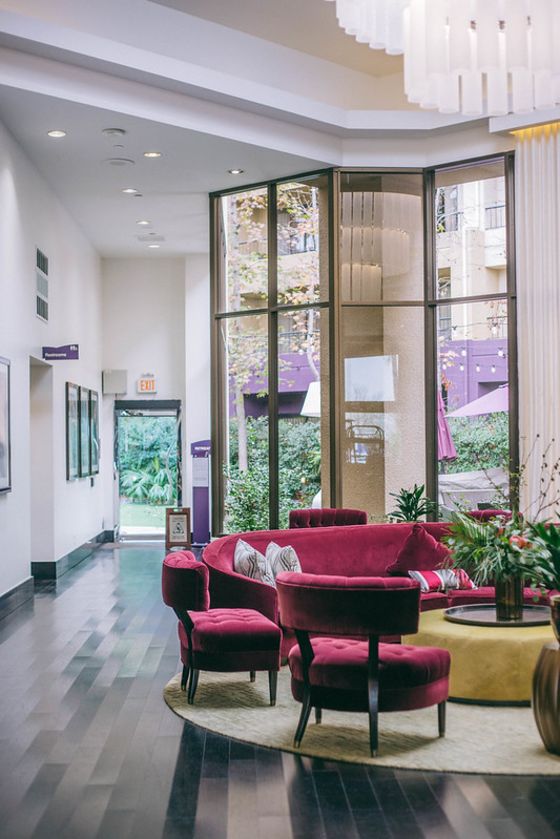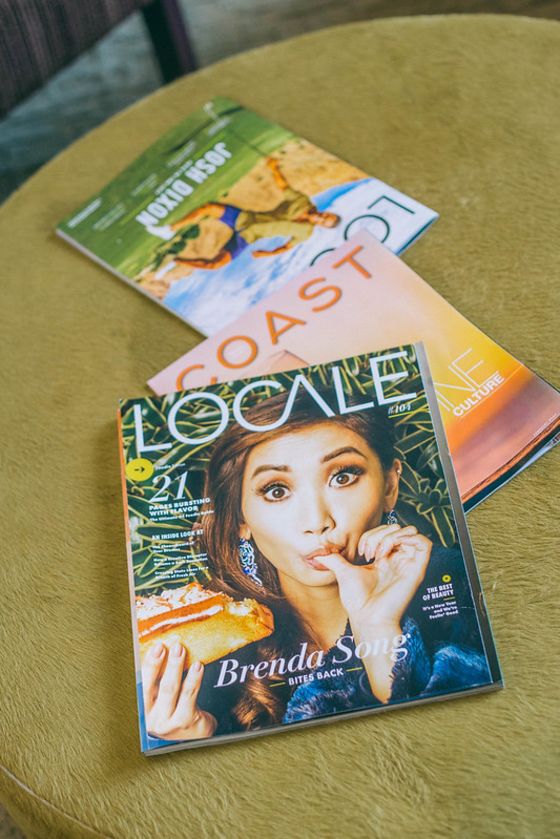 1- Plan Ahead
One of the easiest hotel hacks is to call up the hotel you're planning on booking and ask them if there are any events taking place in or around the hotel. This may make it easier for you to choose where to stay.
2- Location
This isn't much of a hotel hacks because I'm sure we would all practice this. I think it's important to find a hotel that is nestled between where you need to be and where you would like to be. I loved staying at Avenue of the Arts in Costa Mesa because it was walking distance from great restaurants, South Coast Plaza, OCMA, Segerstrom Center for Performing Arts and more. It was also nestled in a quiet corner of the city so I can have some quiet and privacy!
3- Activities
To stem off of choosing the right location, a travel hack that will feed you wellbeing is to find hotels that are slightly close to activities or attractions. You already read about all the attractions close to Avenue of the Arts, but another hotel hacks is to find local walking routes. You don't need a trail, but something calm and peaceful. Avenue of the Arts is right in the middle of the Costa Mesa Art Walk, which is one of the best things to do in Costa Mesa. These activities will hep break up your day keeping you refreshing and inspired to keep working.
4- Get Connected
We need Wifi the most and need a great speed with that. I usually like to check online and see what people are saying about the Wifi and have my hotspot as a backup. Another thing I do is take a photo of the wifi password so I don't have to worry if I lose it.
5- Charge your Devices
I've stayed in too many hotels for business travel where I had to set alarms to rotate my devices from charging ports. One of the most important hotel hacks I'll share today is to get a multi-plug outlet extender or splitter. I especially love this multi-plug outlet because it doesn't waste a whole other outlet, not surge protected, has multiple smart USB outliet, and can charge all my devices.
6- Fitness
As I mentioned above, try and scope out some local walking routes to help you get your blood flowing and release endorphins. I called Avenue of the Arts ahead of time to see what their gym had to make sure it fit my requirements, which it did! You can also enjoy a few laps in the pool to change it up too.
7- Power Breakfast
There is no better way to start a work day than with a healthy breakfast. Check the hotel's restaurant menu when you arrive along with the room service menu to put together a rough meal plan for yourself. I loved going down to Silver Trumpet for breakfast because they had light breakfast options, variety of green juices, and some indulgent things for the end of the week! The food was delicious and I can't suggest their California crab benedict.
8- Get the Points
Most hotels have rewards programs that are free or your credit card will collect travel points on hotels. This is the most common travel and hotel hacks in the books! Make sure you collect those points and continue to redeem them for upgrades and special offers.
9- Check-In Early
Depending on when you're staying and how busy it is, many hotels will allow you to check-in early if you call them the night before or that day. If you're staying at Avenue of the Arts you can do mobile check-in through the Marriott app.
10- Good Coffee or Tea
I'm one of those people who packs her coffee and tea, but I check ahead of time and saw that Avenue of the Arts not only stocked some great organic coffee and a Nespresso machine in the room, but also had a selection of teas and other hot drinks available if you needed. I was able to enjoy my morning cup of coffee and afternoon cups of Earl Grey.
11- Essential Oils & Homemade diffuser
If I've had a long flight, I like to take a dampen a small wash cloth with hot water, pour 20-25 drops of peppermint essential oils, and let the steam of the shower I take do my magic. I open up the door once I'm out of the shower and let that steam trickle through. This is one of my favorite hotel hacks because peppermint helps me energize and calm any travel anxiety. Alternatively, you can travel with a mini diffuser and I love this one!
12- Bring a Water Bottle
If there is one thing I will always remember then it is the ice cold citrus infused water that Avenue of the Arts has in the lobby. You can fill up a water there or at the restaurant if you're not used to tap water. It will help you stay hydrated! Avenue of the Arts did provide water in the room, but I'm always one to drink a lot more.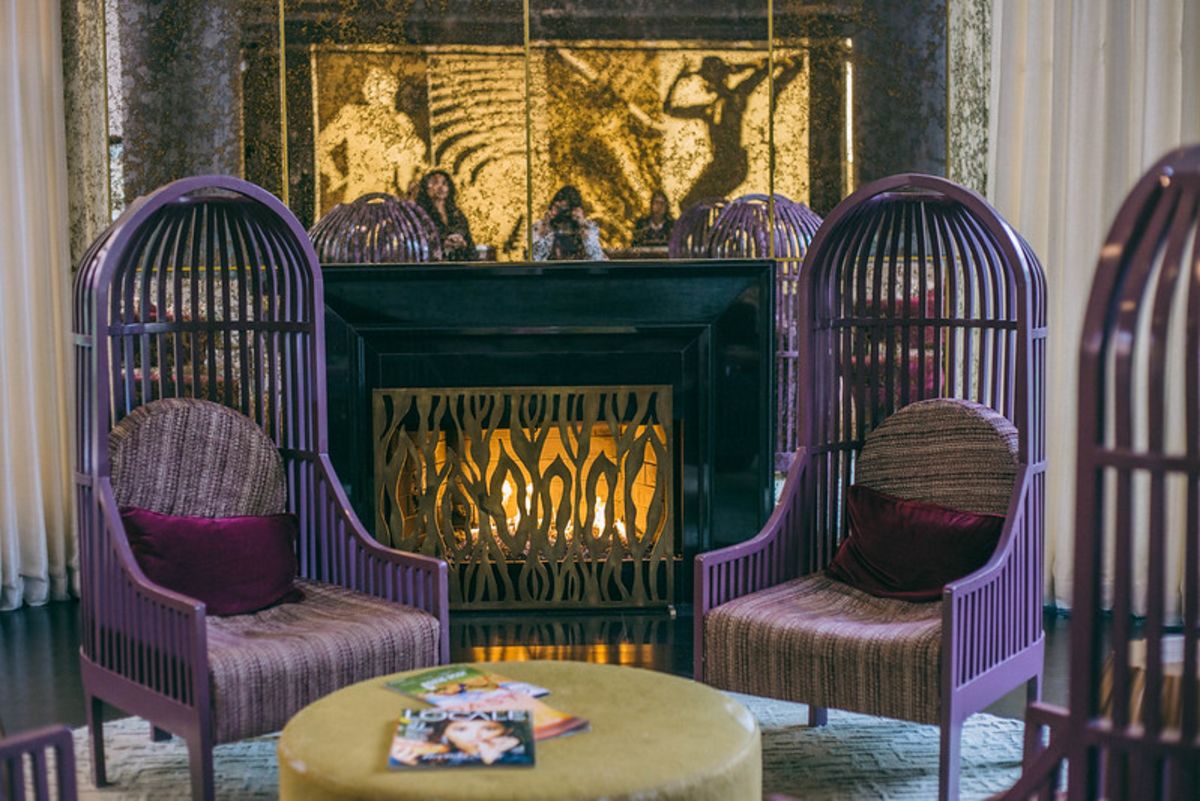 13- Use the Hotel Amenities
You're probably paying good money to stay at a hotel like this, so take advantage of the hotel amenities! Avenue of the Arts has small notes all over the room letting you know that have a lot of amenities available at your disposable. As far as the hotel hacks go, take advantage of everything they have available to you and call ahead if you need to!
14- Get Good Sleep
Did you know my bed at Avenue of the Arts was the most comfortable bed I slept on in my life and I'm not being paid to share that. They're so comfortable that they sell them online and you can get Marriott Bonvoy points for it! My hotel hacks for sleep are to have either a hair claw or binder clip on hand just in case the curtains need a bit of help staying shut. I also place a hand towel at the bottom of the entrance door to keep noise and light out from the hallway.
15- Different Work Places
I noticed that the Avenue of the Arts in Costa Mesa had lots of pockets of public seating areas, which can be great for changing up where you get your work done. Take advantage of those space to keep things fresh!
Even if you're traveling for work, that doesn't mean you can't enjoy the hotel like a holiday! It's all about balance. Leave your hotel hacks in the comments!