01 Mar 2020
Things to do in Costa Mesa, California: Art & Culture Guide
When I was putting together my 3-day San Diego travel guide, I knew I wanted to explore more of Southern California especially the pockets of smaller cities that make a perfect day trip from San Diego. Looking a little closer to a map, I discovered some art colonies that made up Orange County and in the mix was Costa Mesa, California! Looking a bit deeper, you'll find Costa Mesa one of those cities that is perfect for a relaxing weekend with a vibrant art and culture scene. If you're looking for things to do in Costa Mesa, then here are a few art and design-forward inspired activities.
If you spend a day traveling then one of the first things to do in Costa Mesa would be to hang out at The Lab. What was once a night-vision goggle factory, now celebrates "little American businesses" and restaurants. It's eclectic, has an industrial look, and still upholds an organic element with green spaces and water features.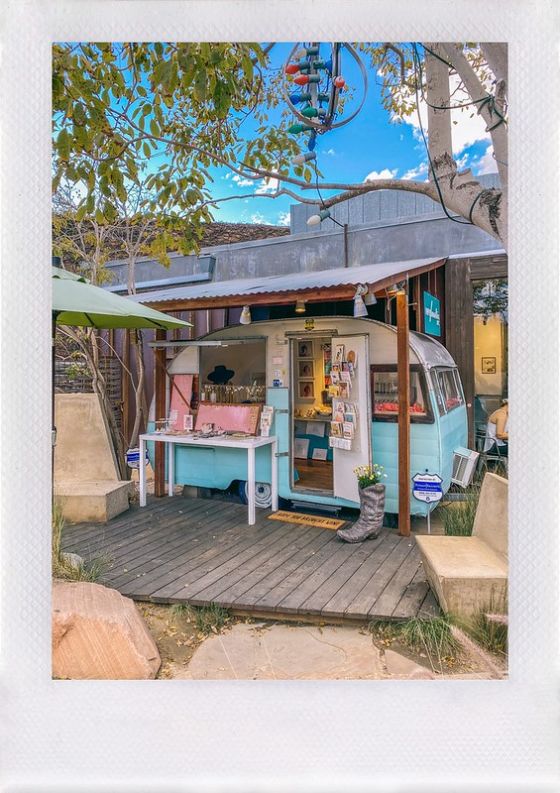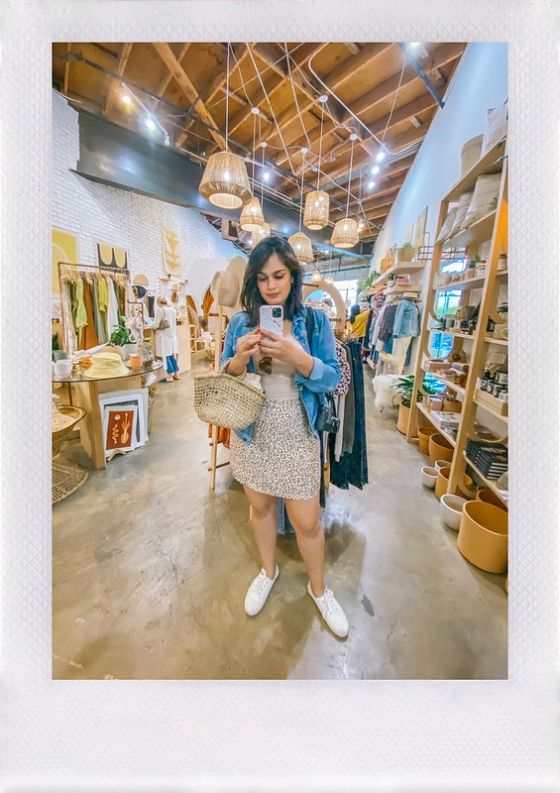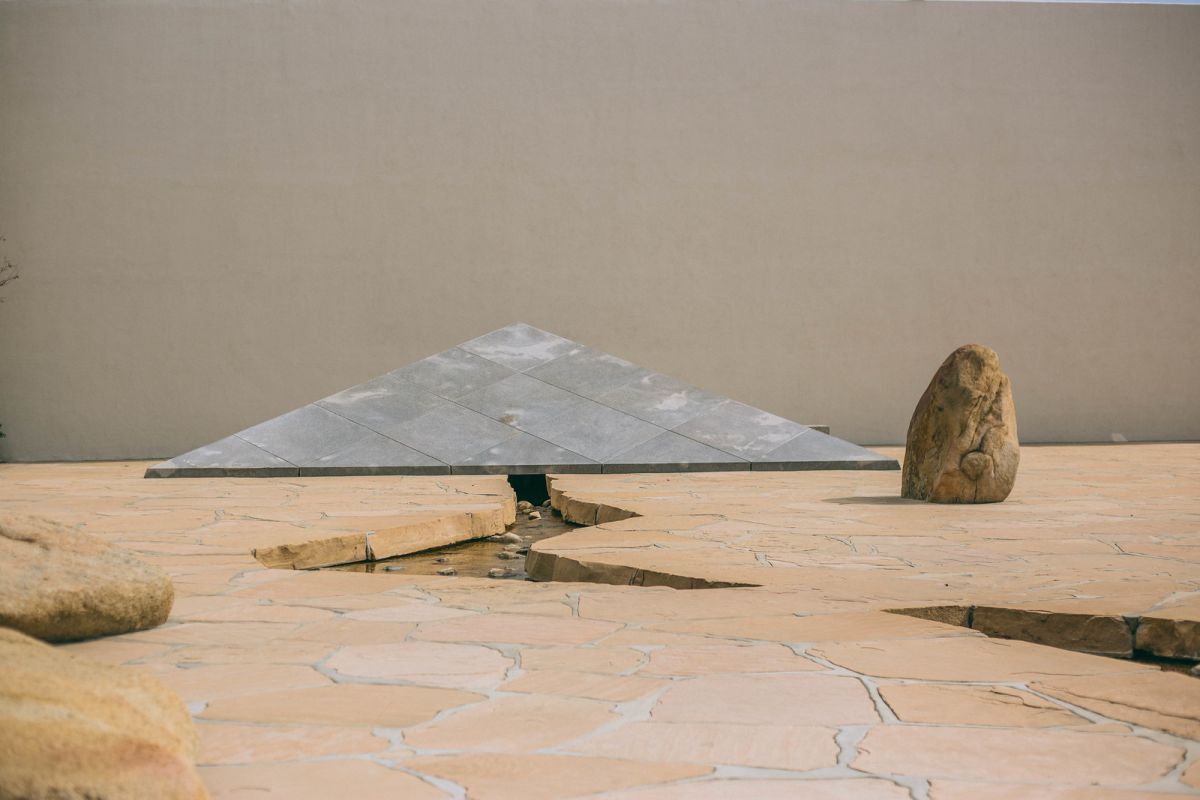 The Segerstrom family has a long history in Southern California and when you're looking for things to do in Costa Mesa, you'll find their influence at every corner. There are plenty of public art pieces sprinkled around the city, which you can explore through the Costa Mesa Art Walk. If you don't have time for the full Art Walk or your trip falls on a day where some of the buildings are closed then the one of the things to do in Costa Mesa is the Noguchi Garden. Situated in the middle of corporate buildings sits California Scenario and The Spirit of the Lima Bean. The design symbolizes various geographical characteristics of California, incorporating indigenous plants and materials. It's honestly such a peaceful space and Isamu Noguchi does an honest job of portraying what California has to offer.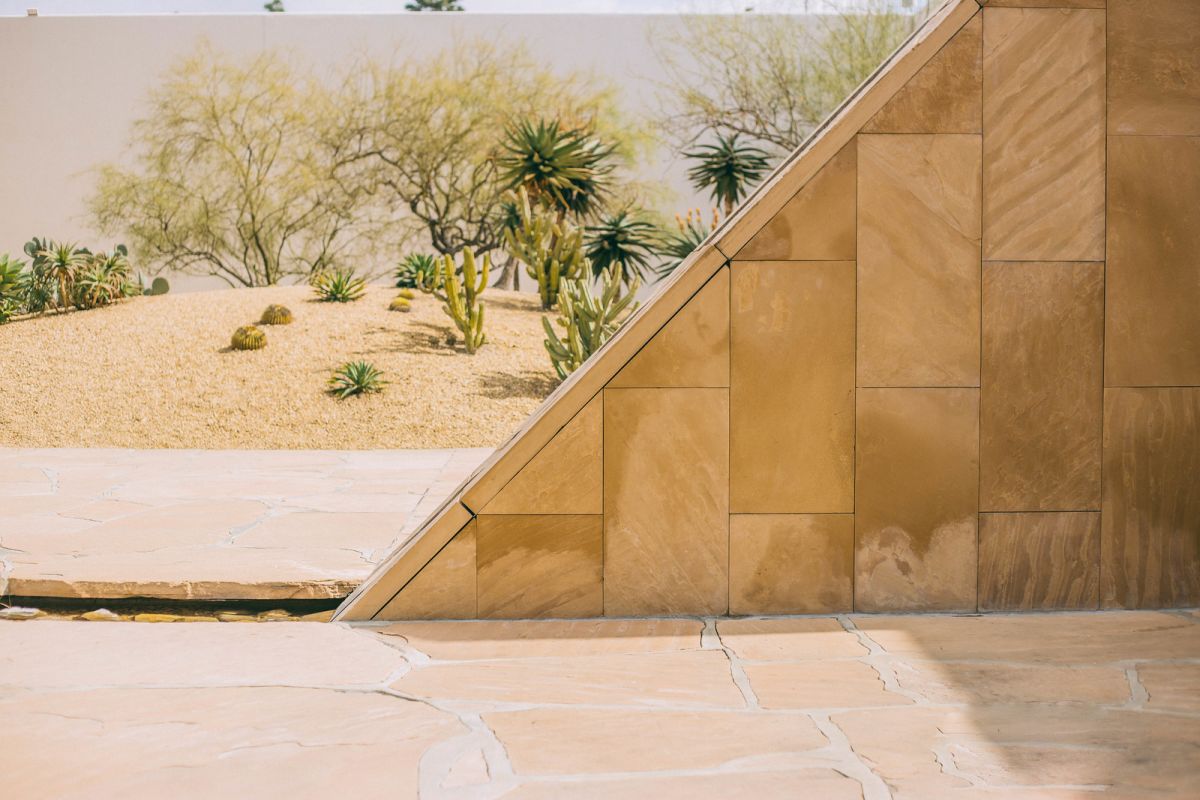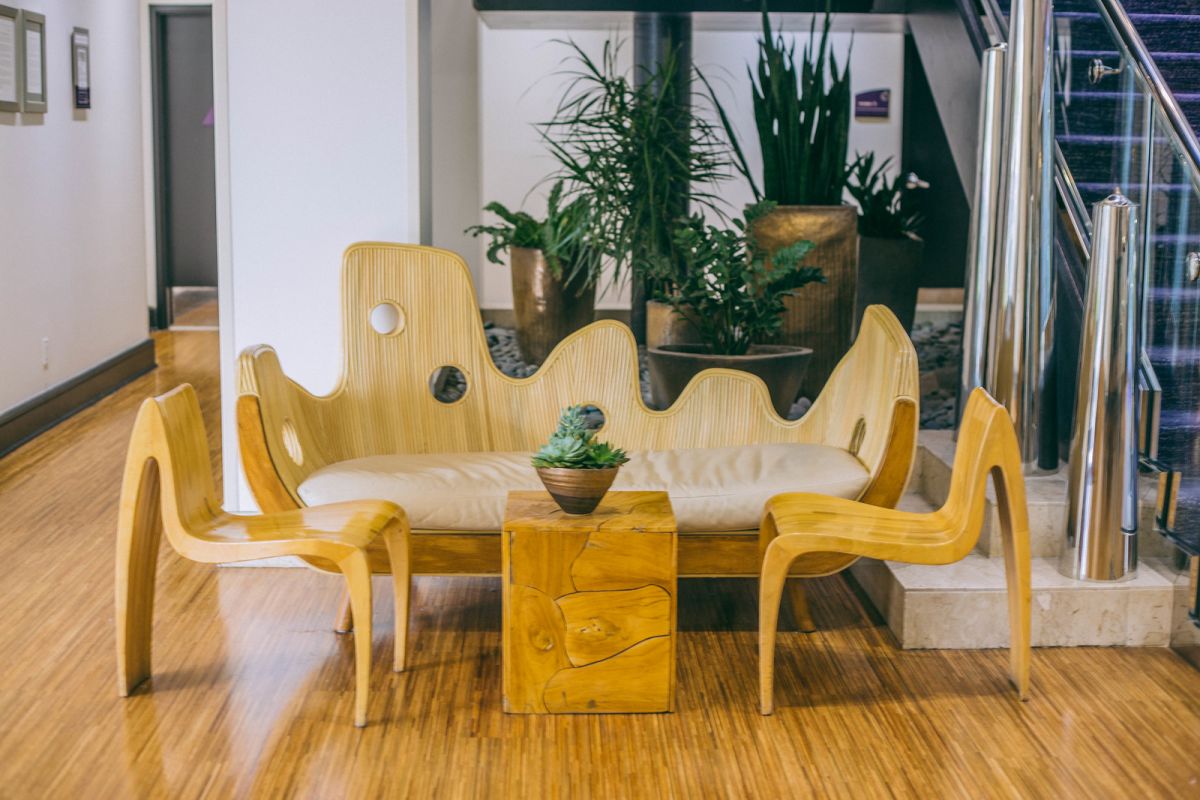 If you're looking to fill your itinerary with art and design things to do in Costa Mesa then be sure to stay at Avenue of the Arts. The Tribute Portfolio hotel not only provides all the amenities you're looking for but is tastefully designed and decorated with vibrant colors, mixed mediums, and luxe silhouettes. The hotel takes on its unique characteristics of the City of the Arts! You can read about my stay at the Avenue of the Arts and experience here.
Just the opposite of Avenue of the Arts sits the grand Segerstrom Center for the Arts, Orange County's largest non-profit arts organization. I spent a Saturday evening enjoying the soothing voice of Kandace Springs listening to her jazz covers! The venue brings in an array of performances from popular Broadway shows, international performances, contemporary artists, and is home to the American Ballet Theatre William J. Gillespie School. There is no doubt that you'll find something to enjoy.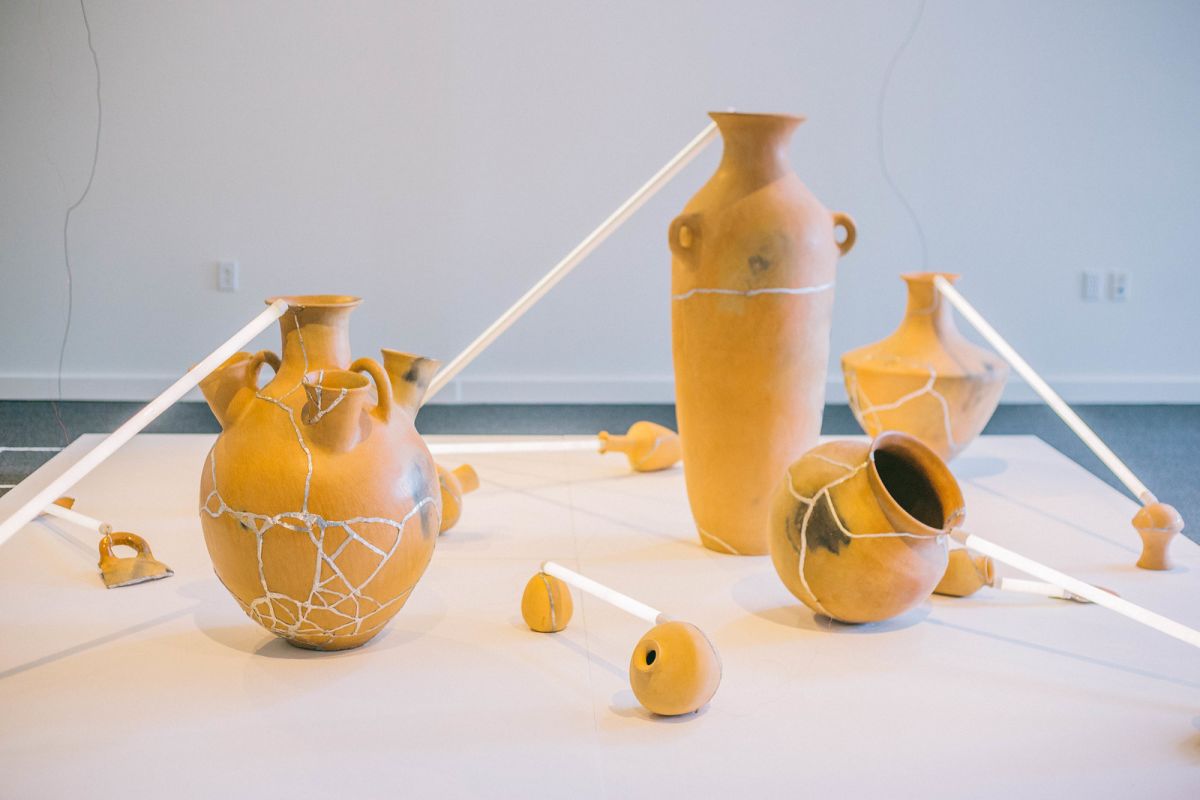 One of the best things to do in Costa Mesa on an afternoon is visiting the Orange County Museum of Art (OCMA). In 2021, the OCMA will sit adjacent from Segerstrom Center for the Arts making it extra convenient for art and culture enthusiasts! On my visit, OCMA presented modern and contemporary art from California and the Pacific Rim focusing on themes of climate change and current realities. You don't necessarily have to be an art enthusiast to visit OCMA as the docent-led tours make your experience impactful.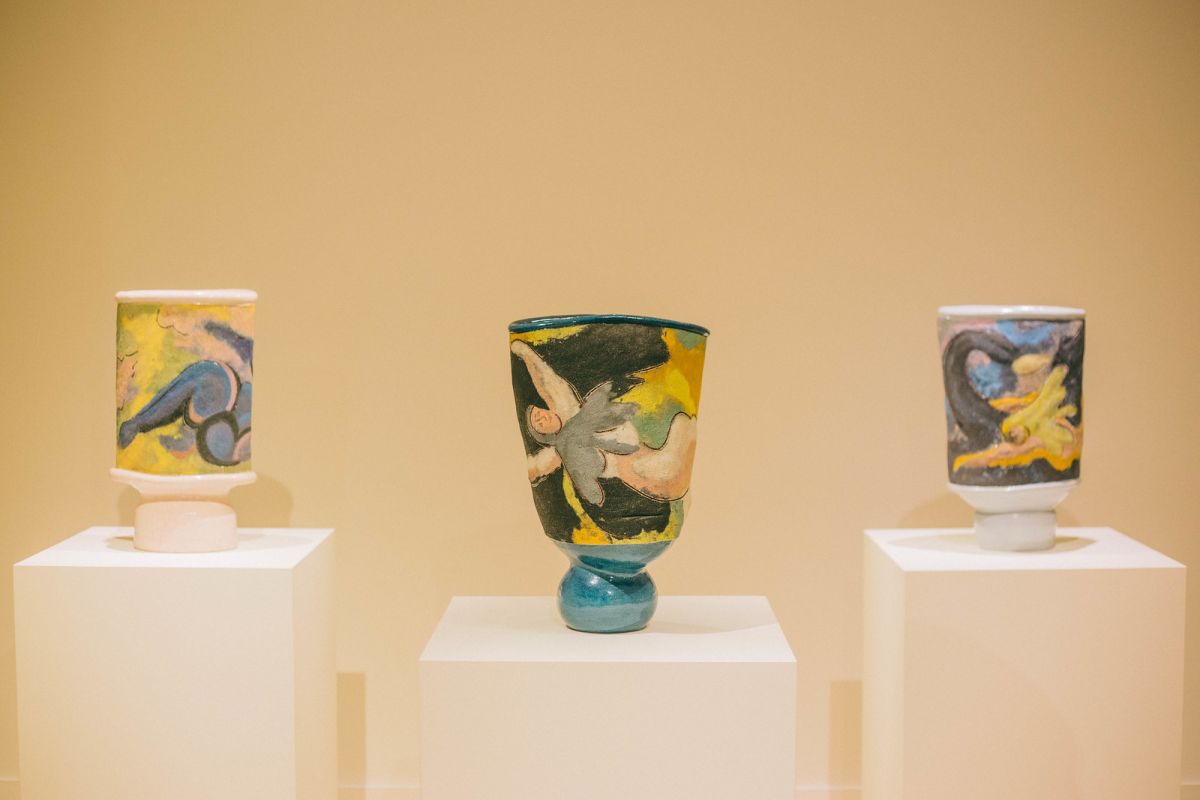 Primarily a design and culinary destination, I added [SOCO and The OC Mix](Costa Mesa "Have a Nice Day" at 512 W. 19th Street) to this list because of its collection of interior showrooms comprised of the most prominent brands and designers! One of my favorite pastimes after a big meal in London was to saunter the design studios inside Harrods, so if you're not looking to refurnish your home and need to walk off an epic meal then the best thing to do in Costa Mesa is to explore the various design studios at SOCO and The OC Mix.
Street Art
Driving around Costa Mesa you'll naturally run into lots of street art! From murals, dedications, and even colorful utility boxes. My favorite was naturally Costa Mesa Bloom by artist Aaron Glasson, which will be dedicated to the community. You'll find murals on the side of buildings, restaurants, and cafes so be sure to be on the lookout! Otherwise, here's a list of a few I loved that I spotted while driving around.
Costa Mesa "Have a Nice Day" at 512 W. 19th Street
Costa Mesa Bloom at 1870 Harbor Boulevard
Shepard Fairey "Welcome Home" at 125 Baker Street East
Wahoo's Fish Tacos, 3000 Bristol Street
There you have it! All the things to do in Costa Mesa, California for the art, design and culture lover. It's no surprise that Costa Mesa is the City of the Arts. It has a thriving art community, show stopping performing arts scene, and built with design and mind. Let me know what takes your fancy from the list above!
Some Resources for your California Trip