One thing I was looking forward to once I moved back to America was all the food! London and Europe have its fair share of great food, but I was craving proper Asian, Mexican, and American classics. If you research places to eat in Costa Mesa, you'll find an extensive list of food and beverage experiences across the spectrum! It's honestly food heaven for any eater. I would book a plane ticket in a heartbeat to try any more places to eat in Costa Mesa! My trip to Costa Mesa was 50% about food and 50% about all the art and design, which I shared here. So today I'm covering all the places to eat in Costa Mesa and the things you can't miss!
Lunch
Lunch is my favorite meal because it usually means salty and gluttonous foods! America is known for its fast foods and drive-throughs and I'm glad to see Top Chef Alum Richard Blais create a menu that takes that concept to the next level! The Crack Shack elevates what you're reminiscent of. The place is effortless with an industrial vibe, corn hole played in one corner, and you make your order outside. You would think you're in the midwest. Featuring Jidori chicken, the Kobe of poultry, the pricing does reflect it and it's worth it. Honey, you're not in your average chicken shop anymore. Their chicken oysters were fried to perfection. Small, meaty, very flavorful, and lathered in a homemade hot sauce. It's salty and spicy in the right place! The schmaltz fries are excellent and you have the option of numerous sauces to dip them in like kimchi barbeque or sriracha thousand island.
What I appreciated was not seeing two similar things on the menu. Each visit can be a whole new experience. So When you go again I'd suggest the California dip served with the (very necessary) posole broth or Baja California with grilled chicken for those trying not to sin.
Every time I visit my family in the Bay Area, we always go out for good noodles. So I associate California to quality Asian food. Marugame's supply chain-like process to get us our food was exceptional and had me mocking myself for thinking the queue was a bit too long as started off standing against a wall around the corner. Looking at the menu, I went for the Nikutama Udon as it was labeled the crowd favorite and continued in the queue lusting over the crisp, fresh, and crunchy tempura.
You see the intense mechanics of making the udon and there's hardly a difference in price between the small and large, so go for the latter. The broth was sweet and salty. It had one of those flavors that kept you wanting more, dare I say umami? On top of that sits the thick, slippery, chewy udon. It was refreshing, perfect, and conveniently the ideal meal to prep you for shopping at South Coast Plaza.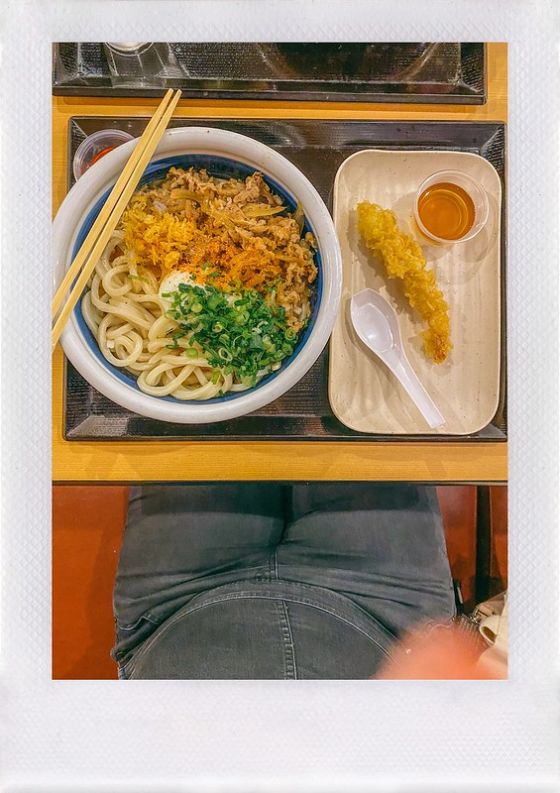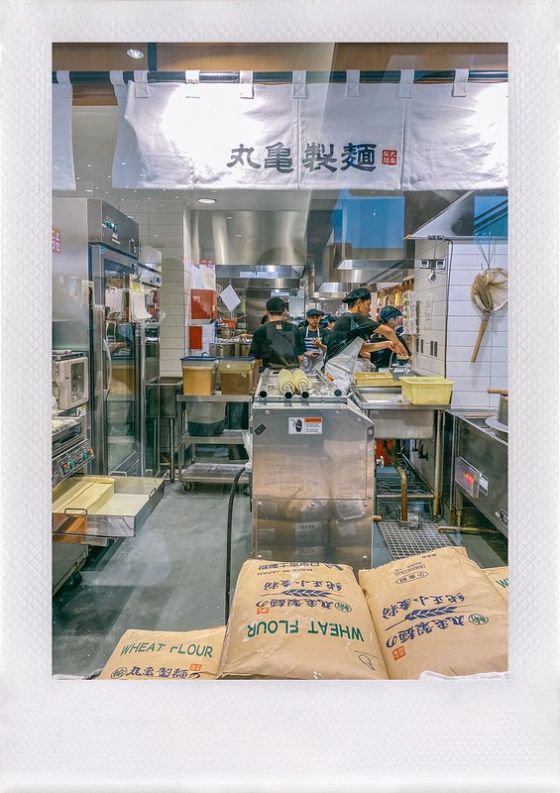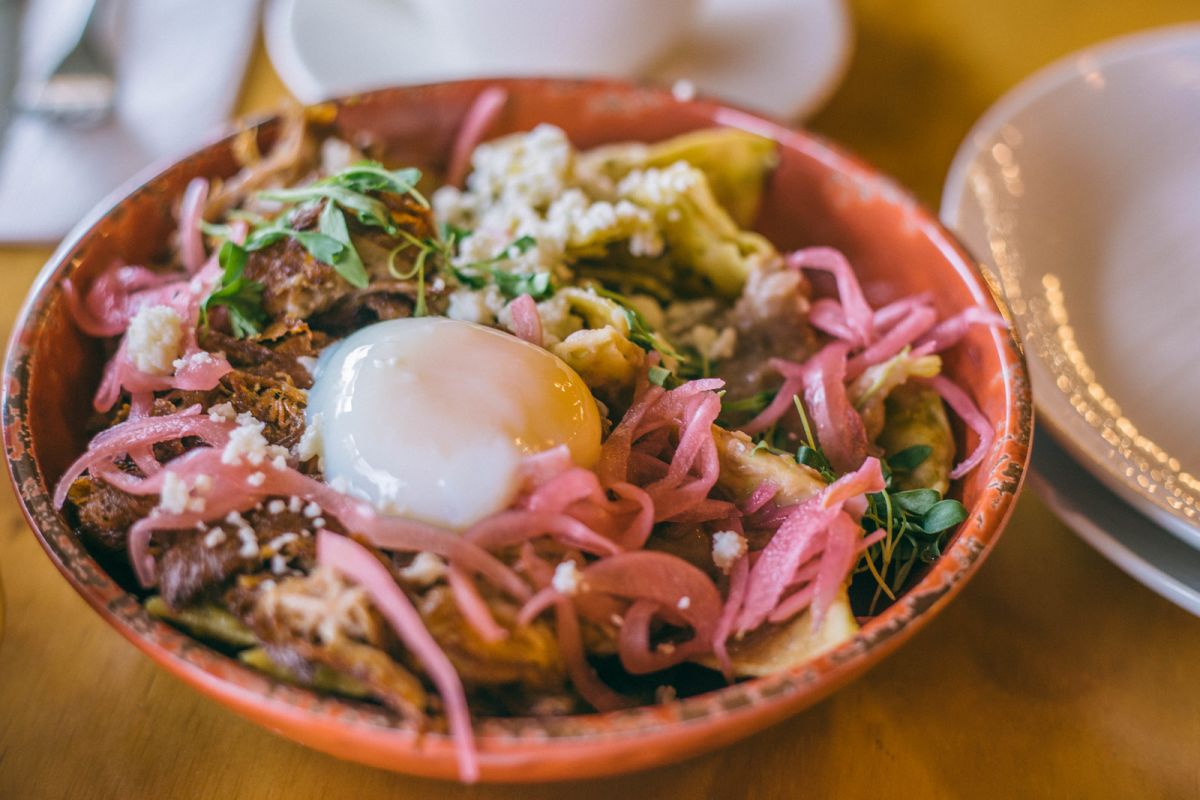 Brunch
If you're looking for brunch places to eat in Costa Mesa, you're not short of choice! Toast Kitchen & Bakery is a great introduction to the explosion of food you're going to experience the rest of your trip. You're captivated by the scent of freshly baked pies upon entering that sit in a warmer just ahead of you. The menu took crowd favorites from all over the country and splashed Costa Mesa's diverse community's offerings all over it. Order the Thai chile chilaquiles and the berry shortcake french toast. 5 out of 7 people at the table next to us ordered the orange chicken and black sesame waffles if you need a third suggestion!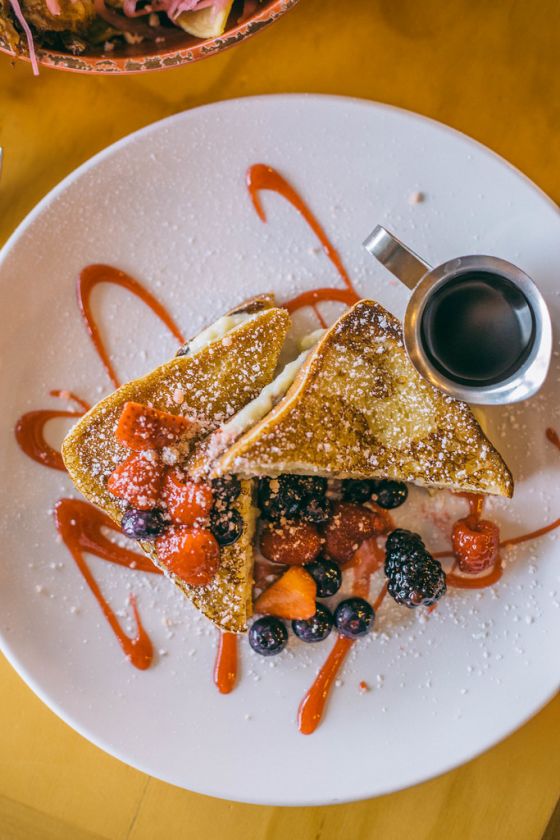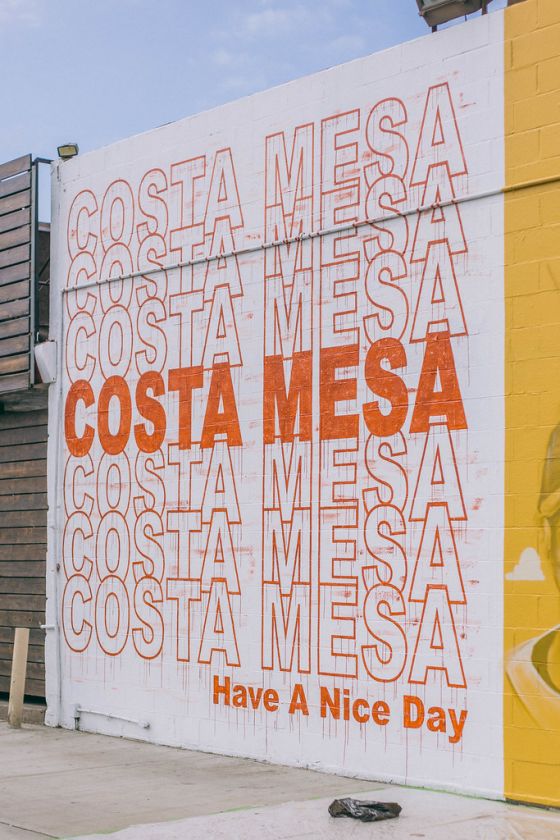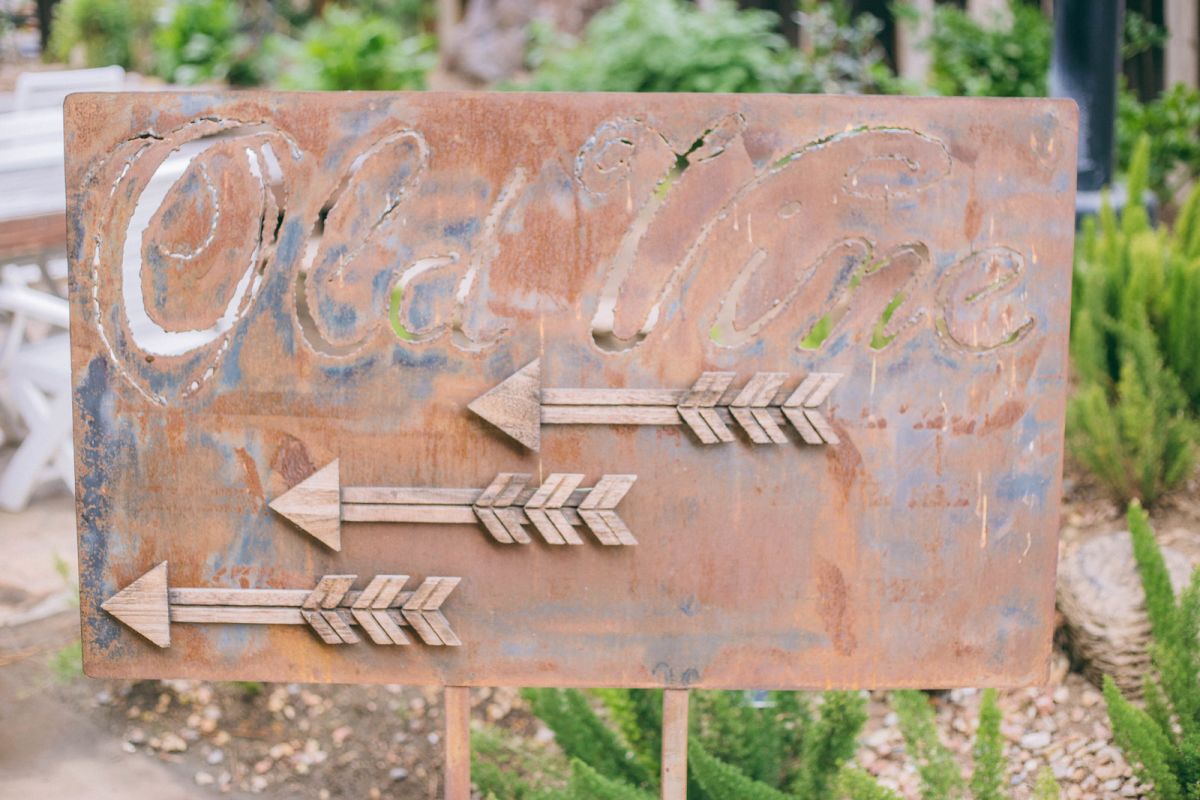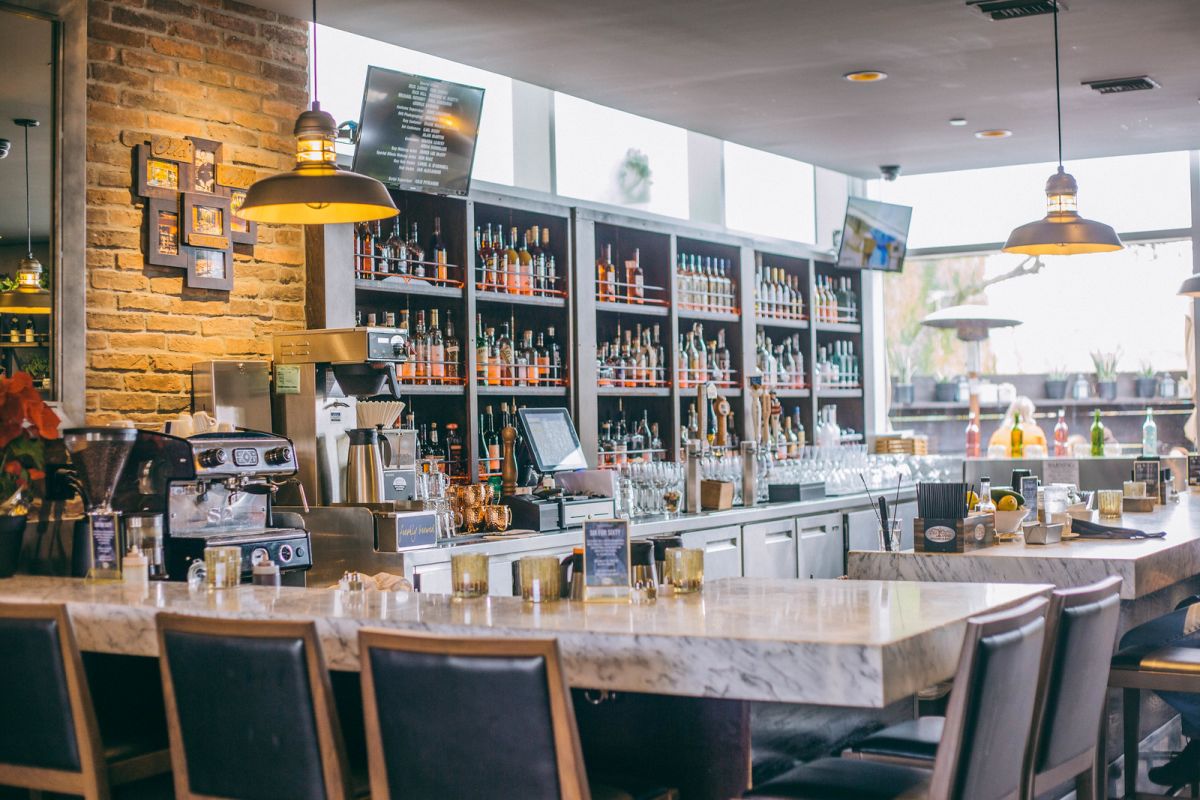 The Camp is a green, eco-friendly retail space known for its shops that share similar ideologies. Nestled in the back is Old Vine Kitchen & Bar and I would suggest you go hungry. The portions are huge and it's hard to contain yourself! They serve Lavazza coffee like it's ice water and my overcaffeinated body embraced it! Order the goat omelet as it's some of the best-cooked meat you'll have. My favorite was "smothered." A smoky cornbread topped with an omelet packed with a medley of vegetables and a chile gravy. That gravy is what will have you coming back! Finally, of all the places to eat in Costa Mesa, there is one place that does freshly baked cinnamon rolls and that's this place and it's delicious!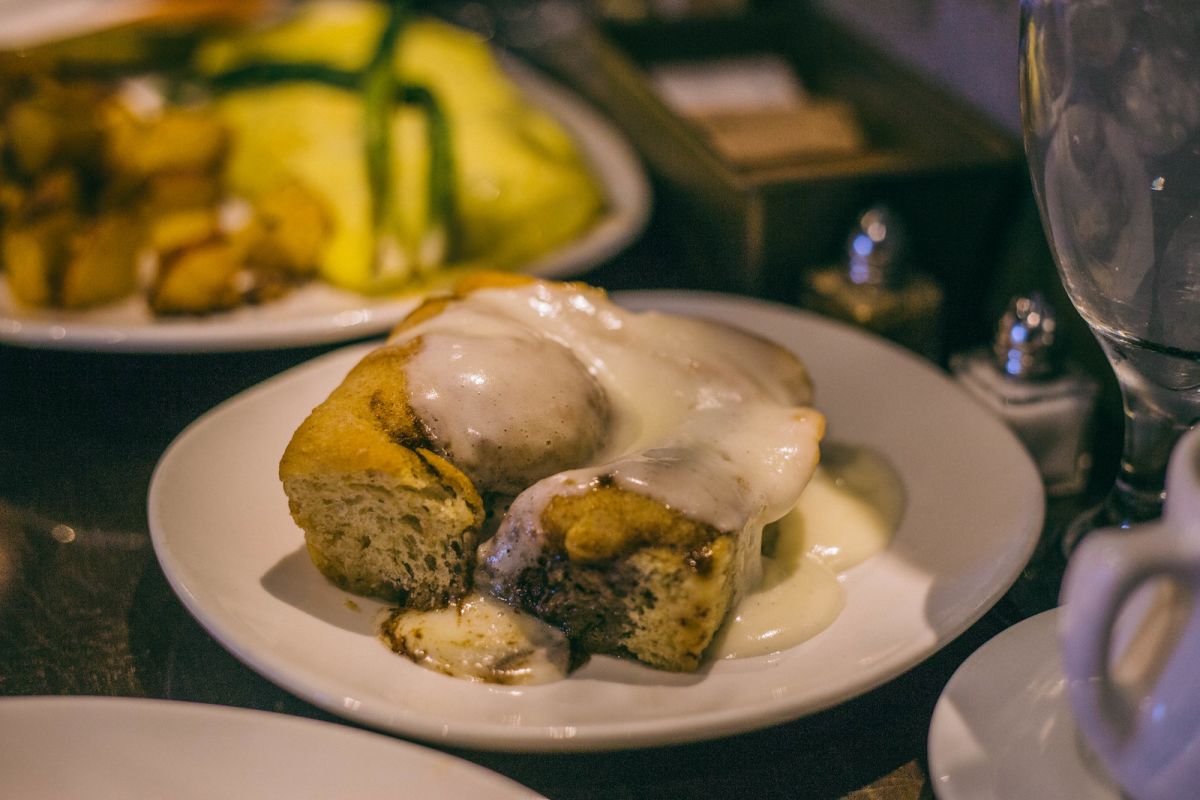 You wouldn't immediately think to do brunch at Taco María since Carlos Salgado will impress with what seems like a humble menu of oatmeal and pancakes. With culinary rigor, he embraces Mexican adaptations. We went ahead and ordered the full brunch tasting menu and got one of each thing. Looking around you'll find enthusiastic diners completely enthralled by the open kitchen and stellar, engaged staff.
I would say the highlights were the yogurt mousse's medley of citrus fruit was refreshing as it hit sweetness and acid all at the right time and chilaquiles with their mushroom chorizo sang the notes of salt and earthiness as well as sweet and delicate. The showstopper was the Huevos Pescador where the excitable shellfish hollandaise was the very thing you needed to sweet up each perfect element on the dish.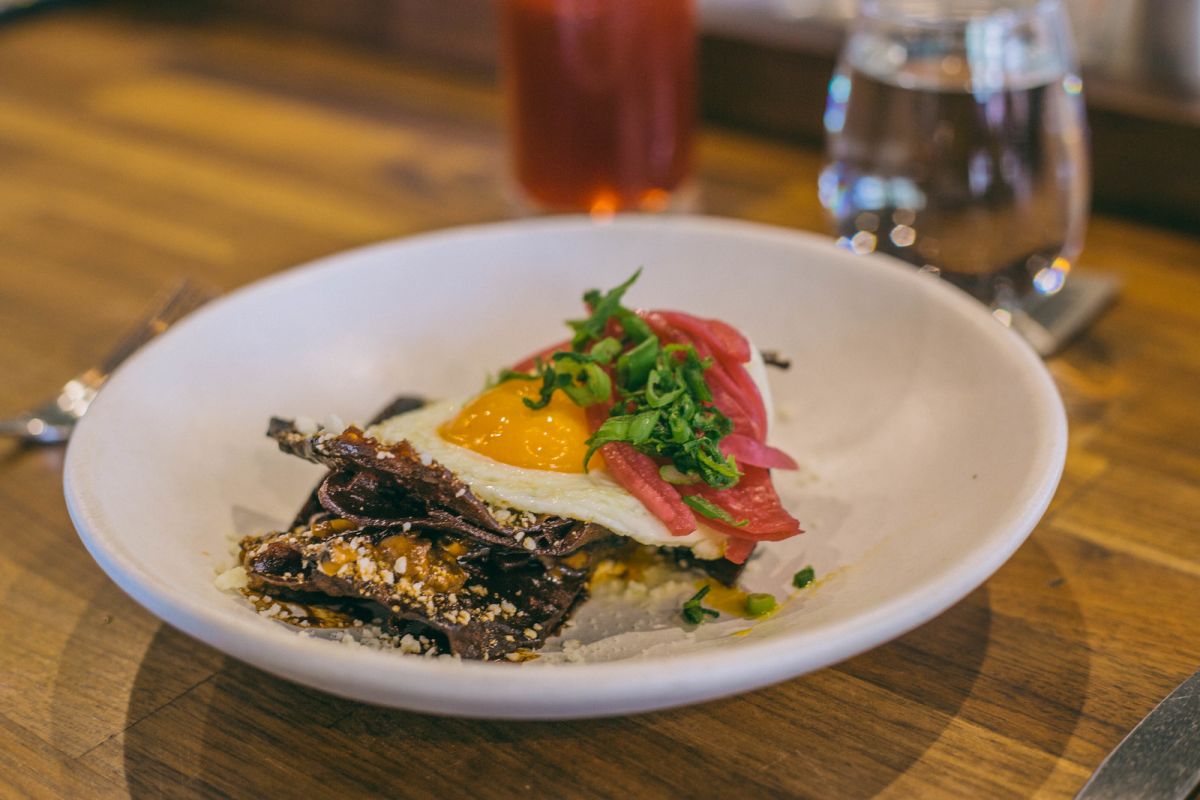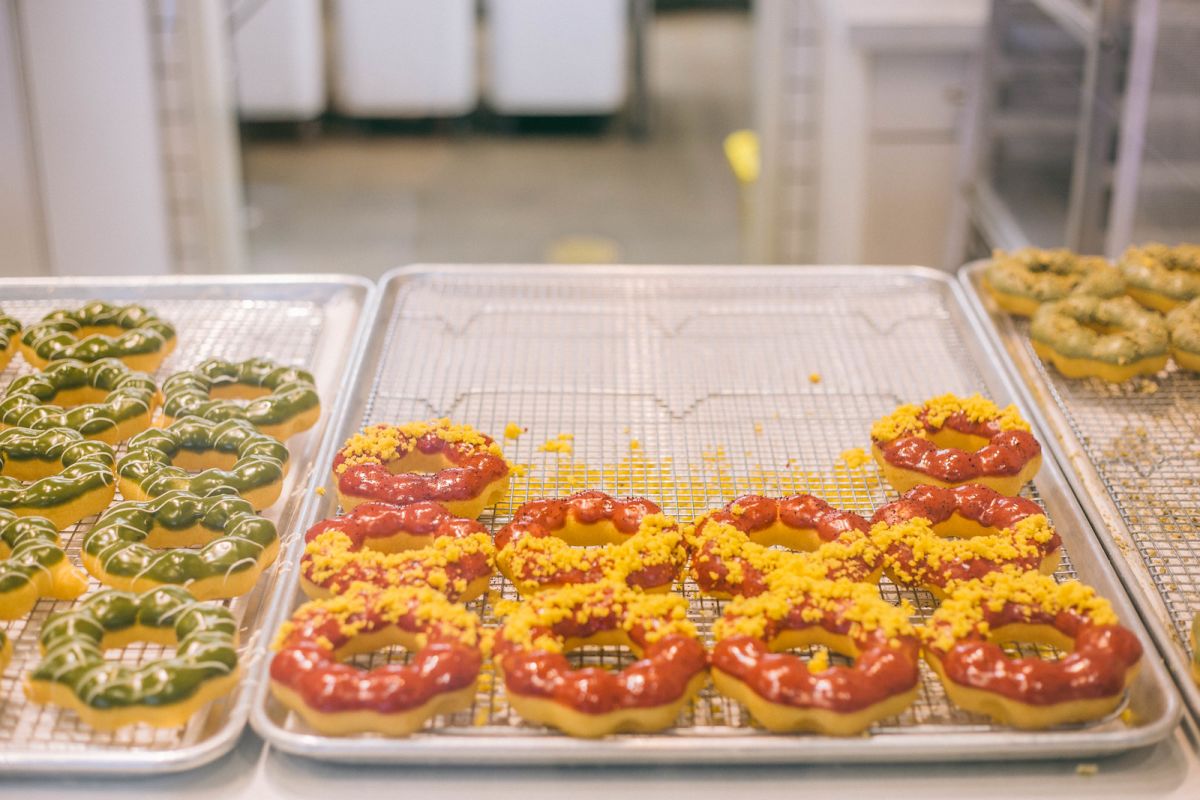 Indulge
If you're looking for sweet fixes then there are plenty of places to eat in Costa Mesa. Fill Bakery should be at the top of your list. They create the most delicious doughnuts made of mochi pastry. They are a perfect combination of chewy, light, and airy. Combine that with the refreshing and delicate flavors, you'll find yourself indulging on four! My favorite flavor was the guava cheesecake.
Come to California and don't take on the acai bowl challenge? How dare you! We headed to Banzai Bowl for a breakfast treat and treated ourselves to their pitaya bowls (or pink dragon fruit) to beat the mainstream trend of acai bowls.
Voted Travel & Leisure's Best Milkshakes in the U.S. and rightly so! The flavor combinations make me reminiscent of my childhood. They're open late, so you can easily make it a dessert stop on the way home!
Drinks
If you're eating at The Lab or The Camp then go to Wine Lab during happy hour and get yourself a flight of the California wines.
Perfect place for after dinner romantic drinks and speakeasy vibes. It's dark and cozy with a menu full of tropical cocktails!
Beer-lovers will appreciate Bootlegger's as it's the local brewery! According to a follower, order the Far Out IPA for your typical west coast IPA with light malt profile and notes of mango, passion fruit, and citrus.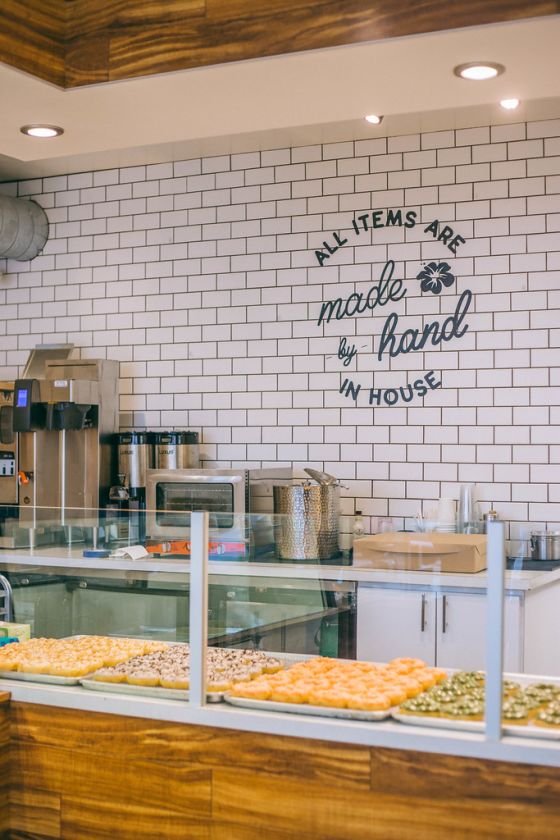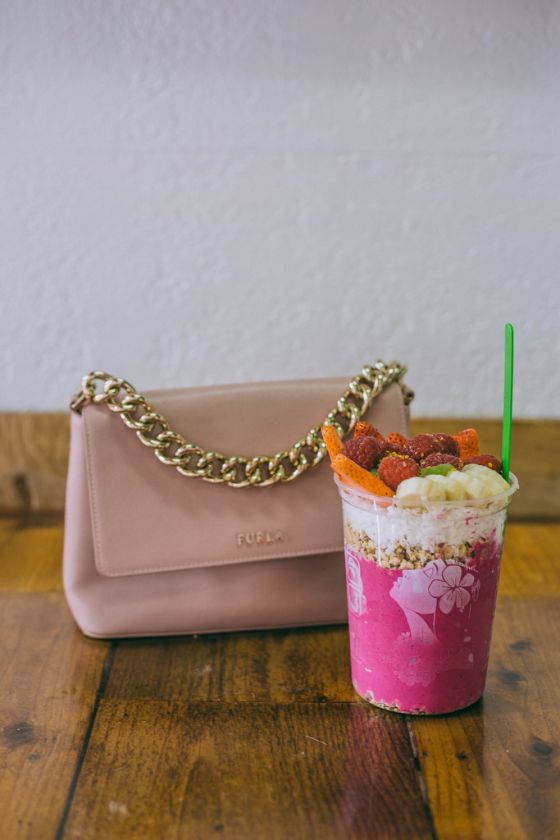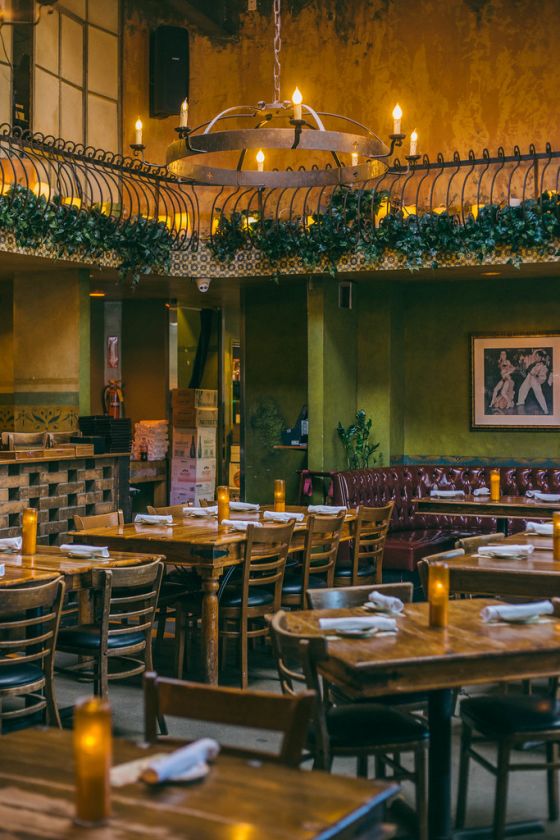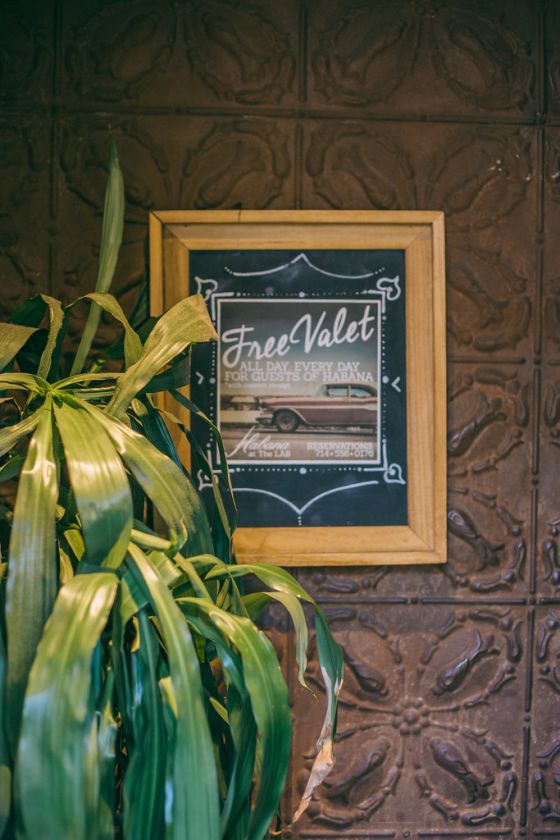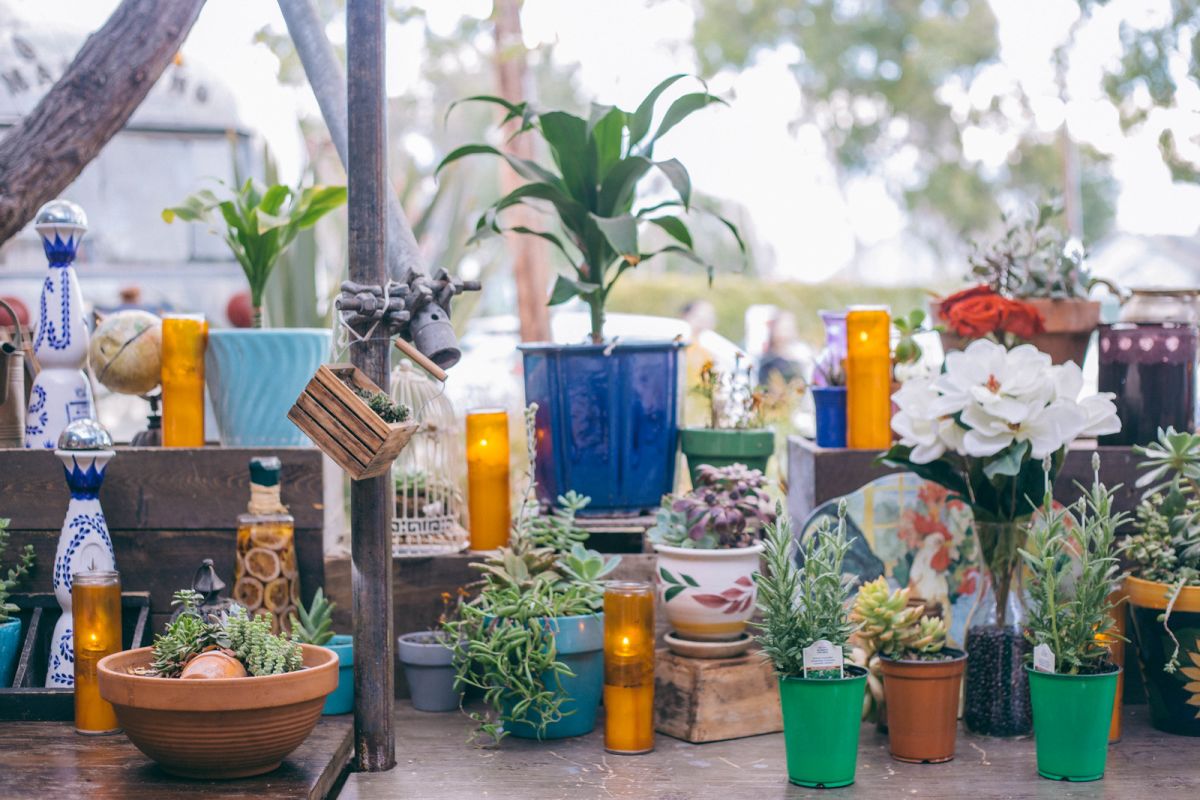 Date Night
You'll find Habana right next door to Ruin Bar and for a good reason. Habana has got to be the most romantic place to eat in Costa Mesa with its true Cuban night's vibe with warm colors and candles all around creating the perfect date night atmosphere! Get the paella for two!
Top Chef Alum Amar Santana and Restauranteur Ahmed Labbate are taking Orange County culinary experiences to the next level. After building a strong reputation with Vaca, they recently opened The Hall Global Eatery and the Crudo restaurant can't be missed! Don't miss the Peruvian scallops with yellow aji, coconut, finger limes and corn nuts or the Japanese hamachi, avocado sorbet, citrus sesame dressing. Finish off with their rosewater panna cotta and you'll be in heaven! Everything feels light and fresh, made right in front of you, it's easily a favorite meal of mine in Orange County.
Other Notables
What are some of your favorite places to eat in Costa Mesa, California?
Some Resources for your California Trip