03 Oct 2021
Chipotle Chicken Tacos Recipe & Mexican Food Wine Pairings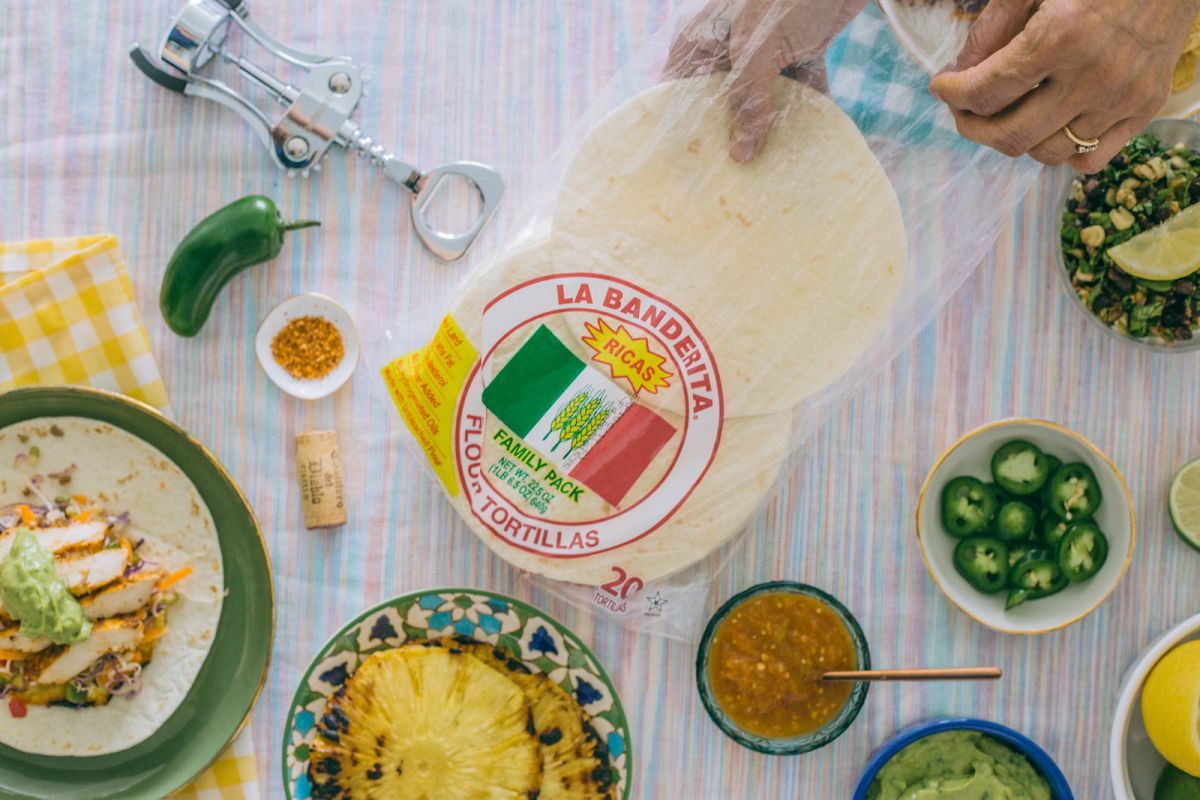 I have yet another big life change coming and it's one I'm very much looking forward to rather than being nervous about the whole thing. A lot of my life changes often come with stress because they're changes outside of what I wanted. Remember my move to London? Yeah, I'm not sure that was entirely my decision. Through the stream, I've found myself at a juncture where I can finally breathe and do what I want and it feels so good.
With each day going by, my to-do list has been topping itself off. There is a lot to look forward to, but also a lot to do in the process. I've started savoring all the little moments this chapter has offered and trying to embrace the "slowness" right before it picks up again. So with each passing day, the easiest way for me to slow down has been indulgent meals over a long period. So here's a cheeky look at one of those meals with my family where we sat around eating tacos, chatting about the days ahead, and cheering to the end of the summer with wine in hand.
These chipotle chicken tacos offered a combination of heat, sweetness, acidity, and full-on flavor. It's one of my go to dishes to meal prep as you can enjoy it whatever way you would like. Chipotle chicken tacos are the type of dish that can be enjoy almost any time of the year as the smokiness is reminiscent of summer and yet gives off a warm woody flavor.
Mexican Food Wine Pairings
Yup, I'd rather have a beer or margarita with my Mexican food. The dog days of summer, however, has me craving a nice refreshing wine though. It's not often that people look up Mexican food wine pairings, so I thought I'd still share them anyways and a few tips outside of the Mexican food wine pairings. I'm going off of the ingredients that is most popular in Mexican food:
Chili pepper calls for dryer rosé and red wine. Go for a Tempranillo from Spain or any other medium-bodied red wine.
Cilantro and tomatillo are in summery dishes in Mexico, so why not pair it with verdejo, sauvignon blanc, pinot gris, or light-bodied white wine.
Tomato and garlic are staples in Mexican cuisine, so always have sangiovese or garnacha on hand if you like ensure you've got Mexican food wine pairings on hand!
Recipes to Accompany Chipotle Chicken Tacos
4-6 Servings
Chipotle Chicken Tacos Recipe
ingredients
2lb boneless chicken thighs
1 7-oz can chipotle peppers in adobo
4-6 garlic cloves, divided
1 tbs dried oregano
1 pineapple, cut in 1/4" slices
2 avocadoo
1/2 cup sour cream
1 lime, juiced
1/4 cup fresh cilantro, chopped
salt to taste
---
method
For the chicken, blend chipotle in adobo sauce, fresh garlic cloves, heaping tablespoon of dried oregano, and salt into a paste. Marinade your chicken with the paste for at least an hour. Then grill for about 10 minutes, flipping at the halfway point.
Slice pineapples in 1/4 inch slices. Next to the chicken, add the slice pineapples on the grill for about 2 minutes on each side or until slightly charred. Set aside before serving.
For the easy avocado crema, blend the avocados, sour cream, 2 garlic cloves, lime juice, and salt to taste. Process until smooth and stir in chopped cilantro!