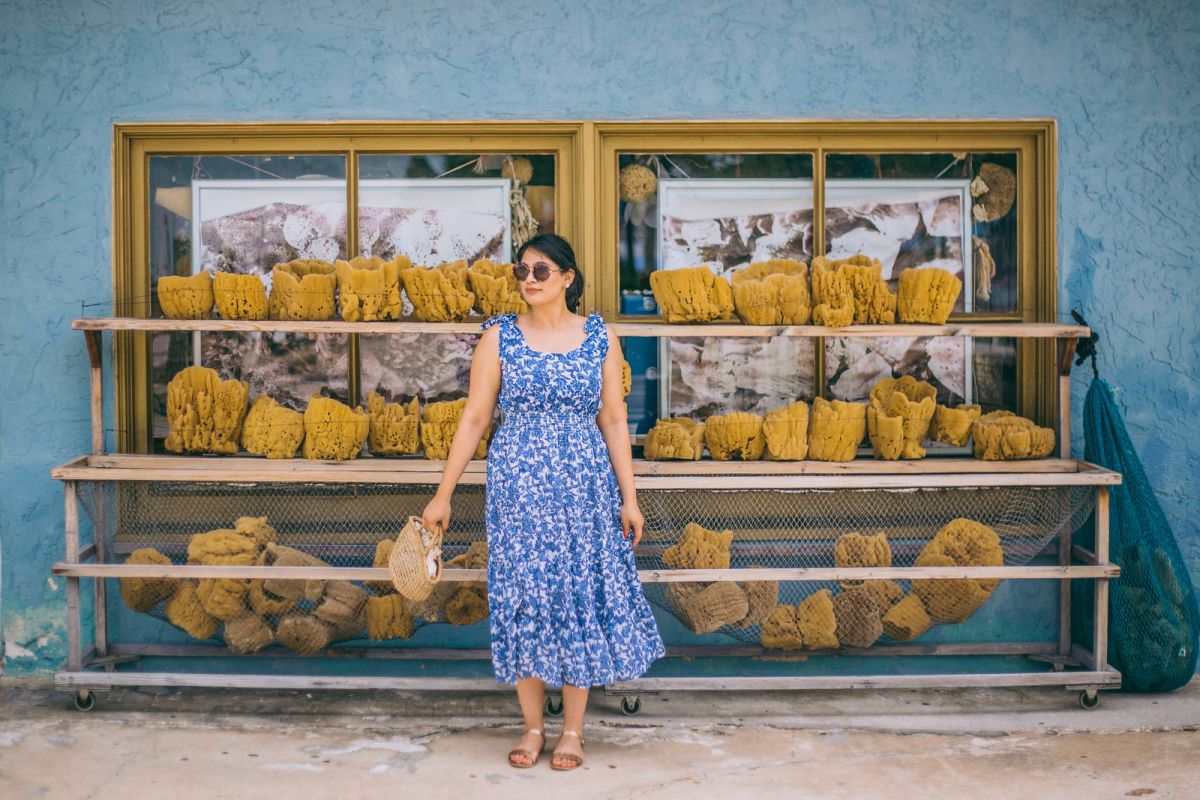 A little Greece in Florida
After spending a decade in the UK, day trips from London became very much a norm when I was feeling a little spontaneous leading up to the weekend. Florida was a bit more complicated for those day trips as they often required a little more planning, a lot more logistical effort, and some much-needed imagination if you're not the typical person to enjoy a casual stroll around a small town. Luckily, Orlando is where I was based for a while and it sits right in the middle of the state–making it the perfect place to take day trips. For someone who missed the ease and comfort of British and European villages, I knew I wanted to add Tarpon Springs to the top of my list of destinations to visit. It can feel a bit out of the way when driving there, but it's one of those quaint towns that truly makes you feel like you've escaped reality. When trying to piece together things to do in Tarpon Springs, I couldn't find much in the town. So I decided a little guide to help you start your journey might be worth sharing.
Tarpon Spring is a small city on Florida's Gulf Coast, which boasts its history and legacy of the Greek sponge divers who settled there in the early 1900s. When walking the streets of the city center, you'll hear locals speaking Greek, shop owners playing their favorite Greek music, warm baklava perfumes the air, and most of the signage is written in Greek. It felt so surreal to walk these streets after missing European weekend holidays, so if you're looking for a day trip from Orlando then you won't tire of these things to do in Tarpon Springs, Florida!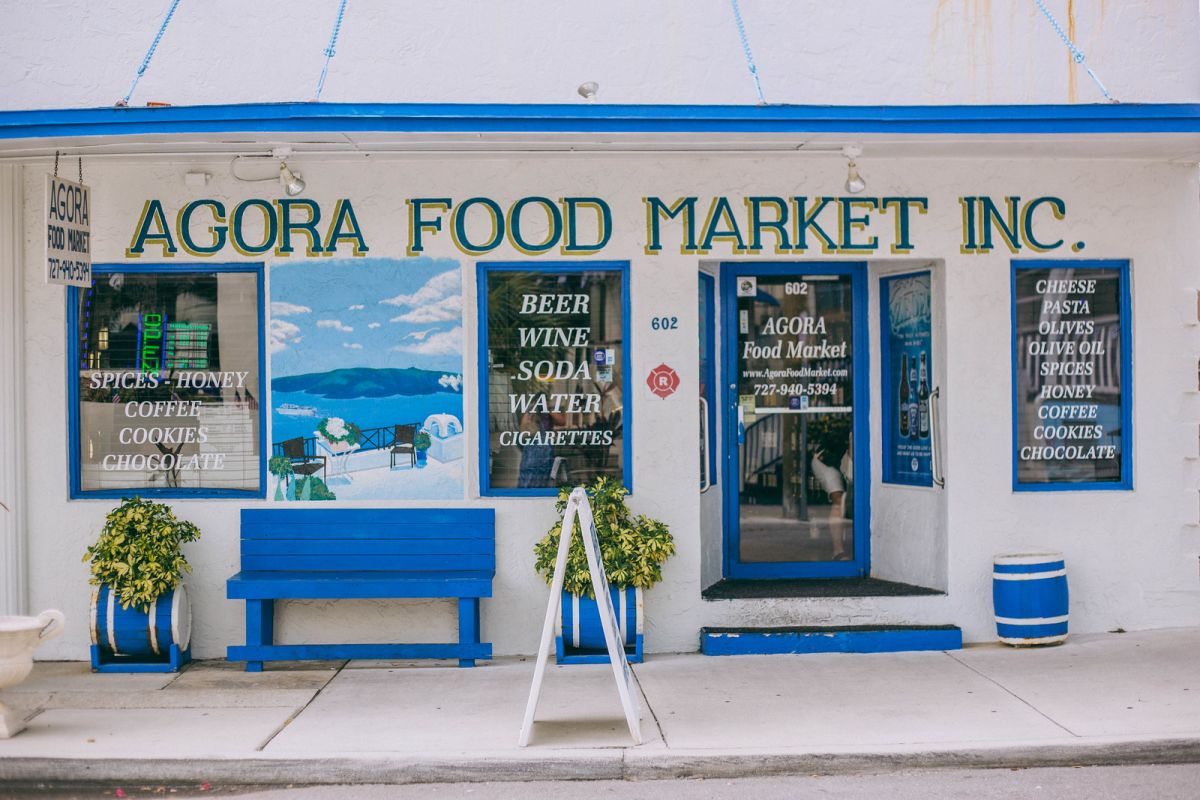 Tips for Visiting Tarpon Springs
Park and walk the town. There's nothing better than just leisurely strolling and discovering things yourself.
With that said, the best parking in Tarpon Springs would be right before the Sponge Factory on the corner of Dodecanese Boulevard and North Pinellas Avenue.
Stay hydrated! It's a town right on the water, and the heat and humidity will chase you no matter the season. The salty air is lovely, but make sure you're hydrated.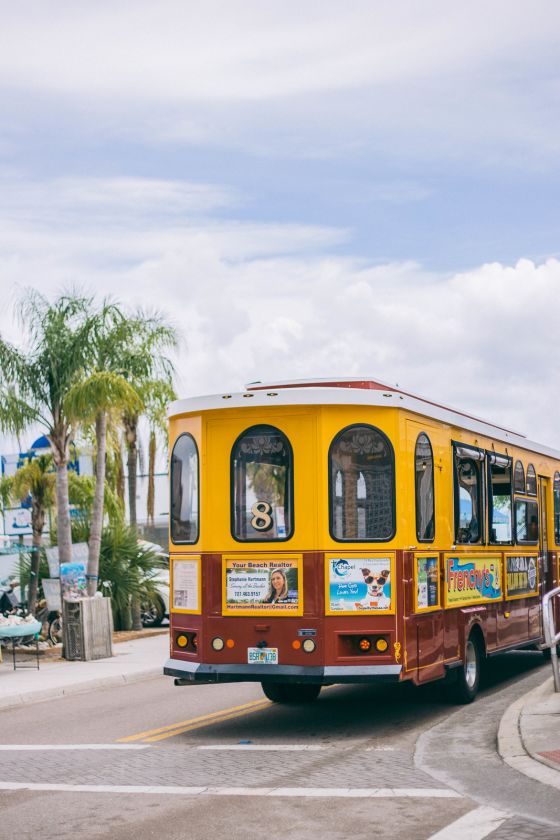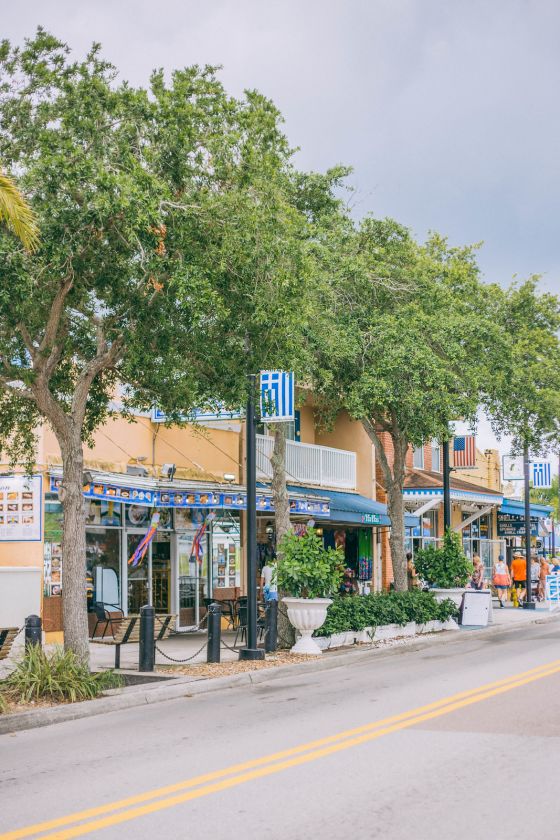 Things to Do in Tarpon Springs
The Historic Sponge Docks are a must-visit and it's a bit of a spectacle if you ask me. It's right in the middle of the city center and there are plenty of boats and statues embellishing the courtyard. We admired the boats, took a few photos, and planted ourselves on a bench to enjoy the scenery.
A Greek meal at Hellas Restaurant was the one thing every person suggested, and rightfully so. The restaurant was packed the entire time we were in Tarpon Springs. We ordered a couple of their platters that offered us a taste of just about everything and grazed on all of it with cold greek beers in hand.
Take a boat tour to see the wildlife and dolphins! If you're not the deep sea fishing kind, then this little adventure could be a fun one for you.
Browse through Agora Food Market for a taste of Greece. I ended up picking up tons of specialty groceries including olives, coffee beans, various preserves, halva, and more.
For an afternoon delight, grab a cup of Greek coffee and fresh baklava from Fournos. It was easily the highlight of all the things to do in Tarpon Springs. If you're not keen on something sweet, then you have to visit 5 Branches Brewing–a veteran-owned micro-brewery set right in the heart of Tarpon Springs.
Watch the sunset at Sunset Beach. This is a bit out of the way from the main center, so you'll have to drive to this portion of town. It is worth is as the sun sets with a view of the Gulf of Mexico.
Hang with the locals at Bayou Bistro and Rusty Bellies Waterfront Grill with cold drinks and lots of fresh seafood!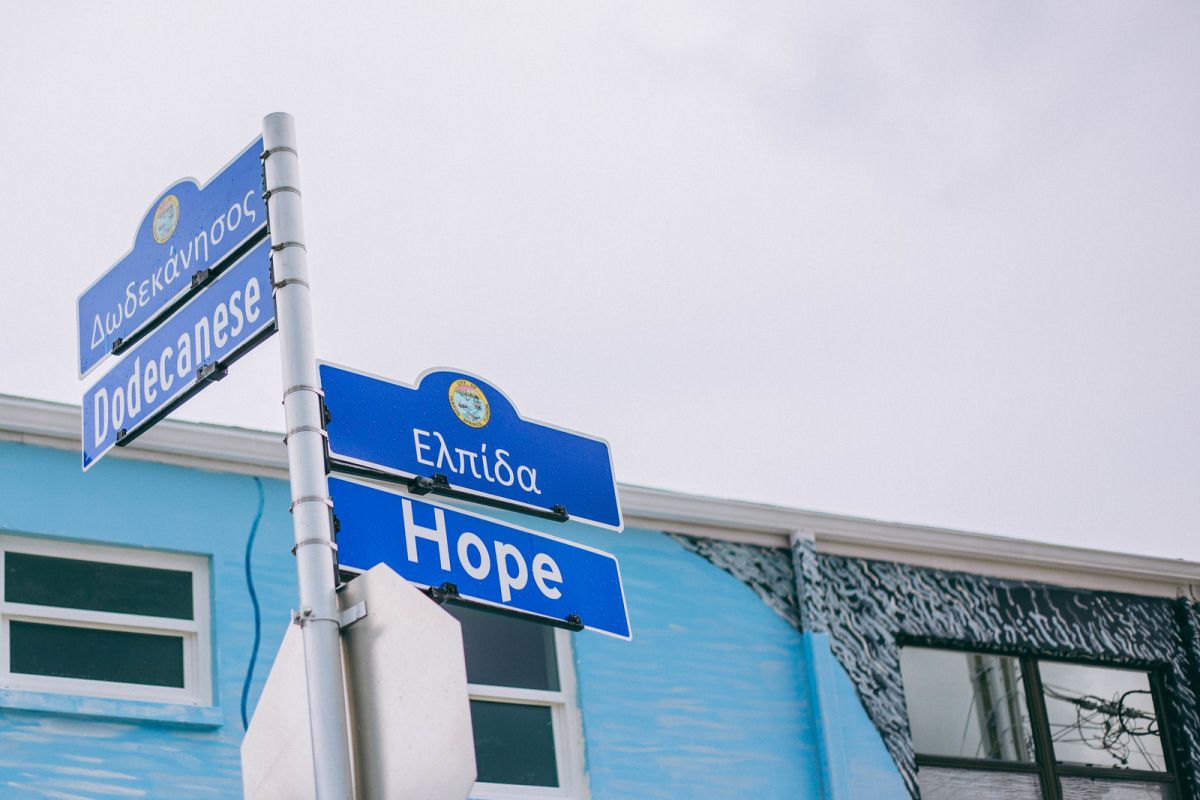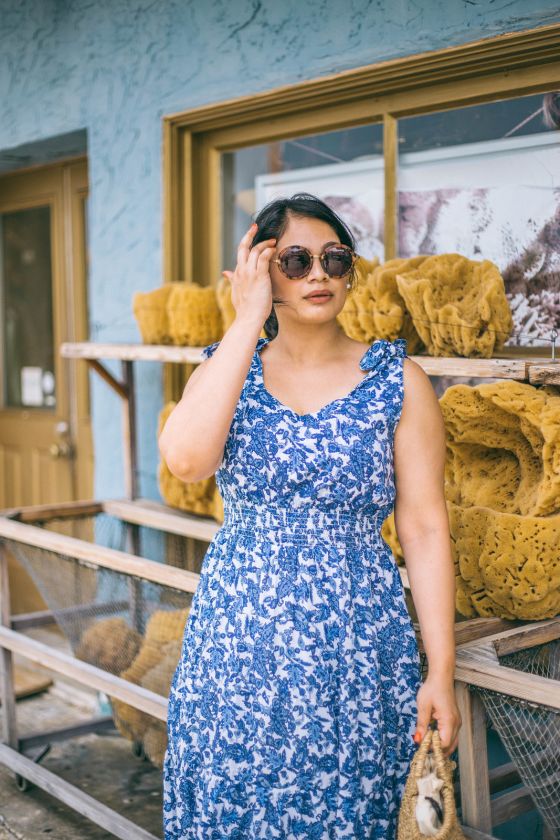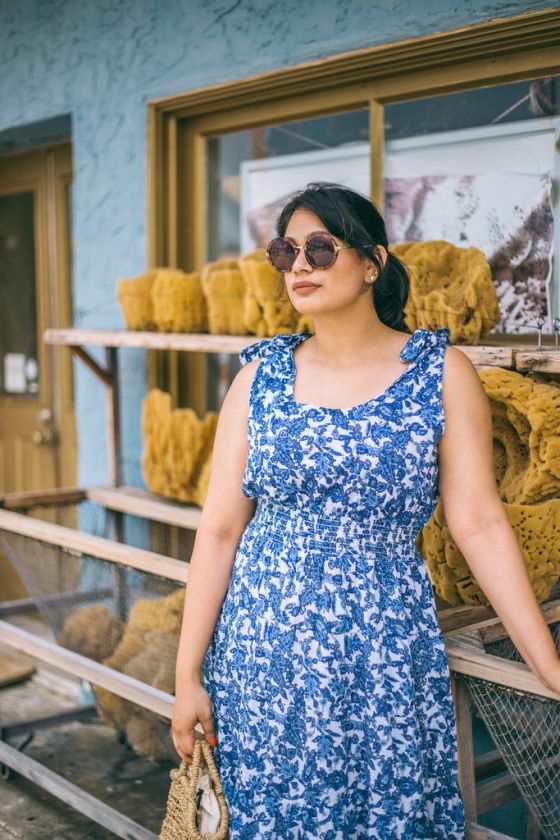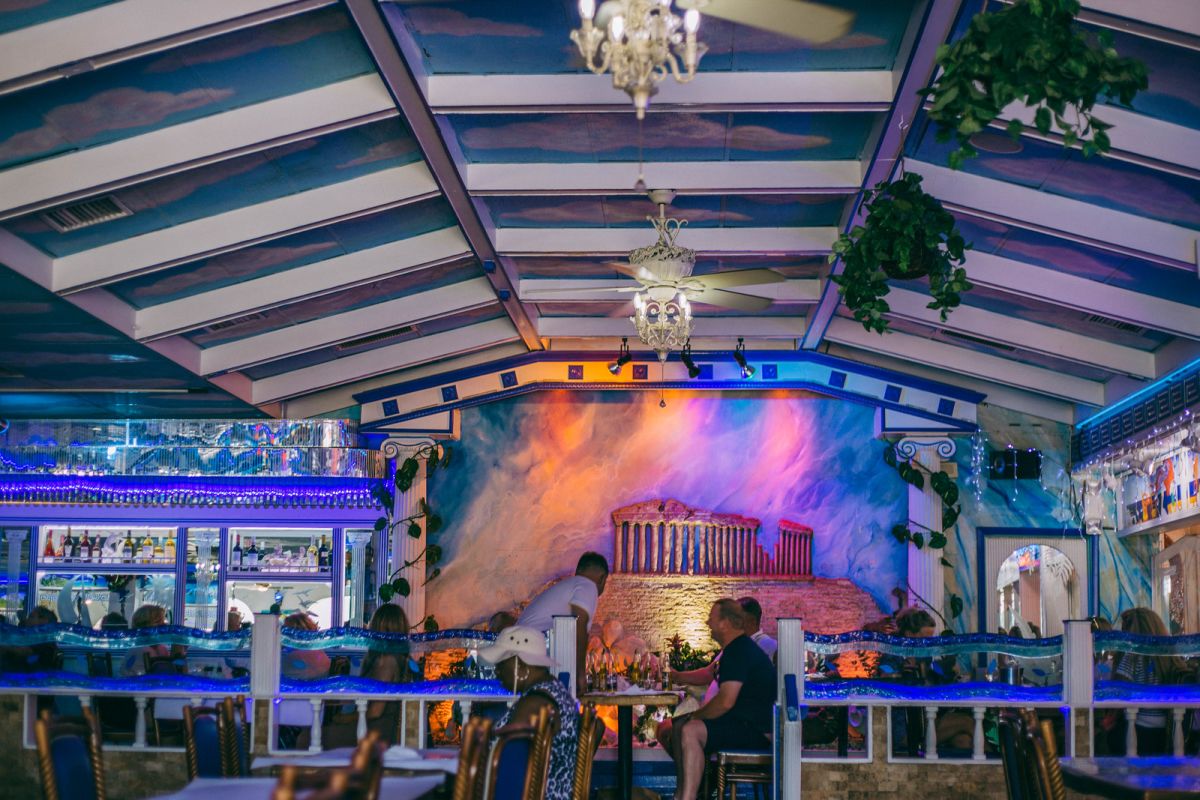 Souvenirs to Buy in Tarpon Springs
Grab a box of baked goods at National Bakery. This little bakery has been owned by four families and has almost a hundred year history, which makes it the first bakery in the area. They do everything right too!
You can't visit the sponge capital without picking up a sponge! I love Lori's Soaps and Sponge with it's wide variety and organic offerings.