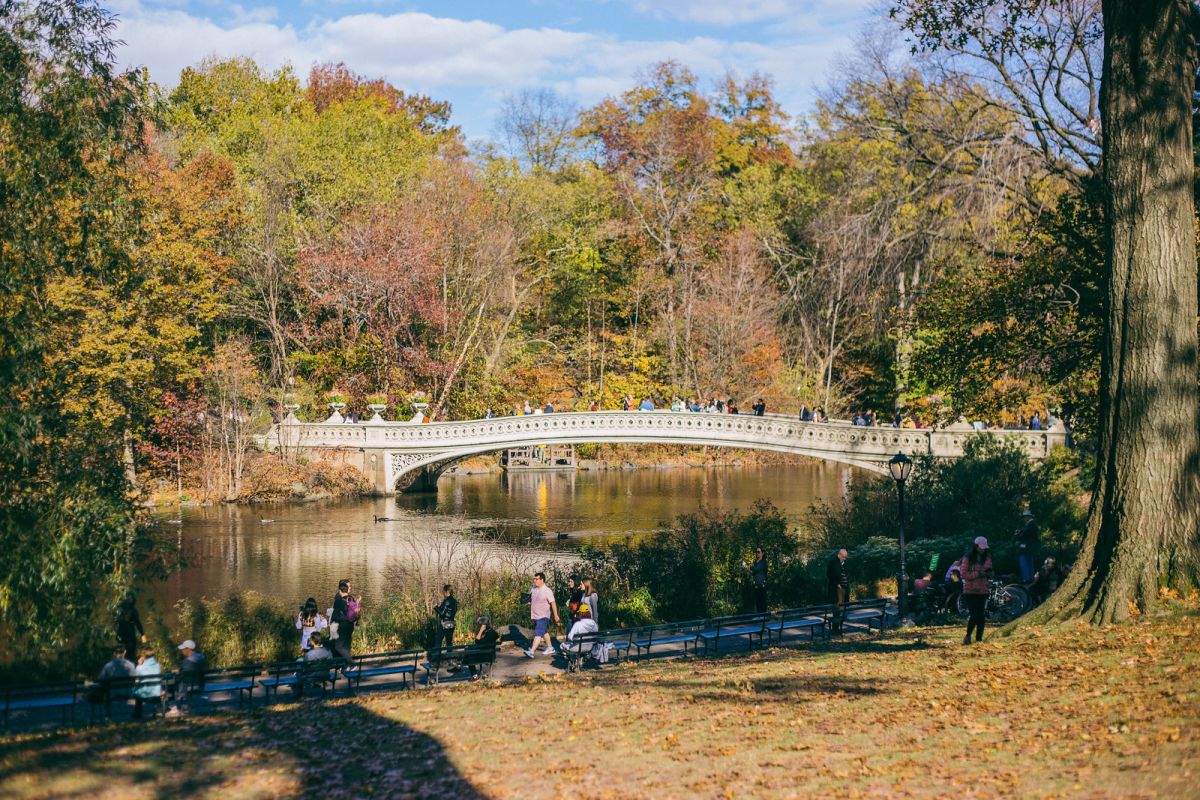 If you're not one to frequent my Instagram–it might come as a surprise that I've started posting back-to-back content instead of having a regular cadence of content coming to this space. The reality is that I started traveling again and much of this time it's for work rather than just for fun.
I took on a job with a client I loved and from there it's been all about simplifying my life and mind to make room for the hobbies and passions I put aside for some time. The truth is, I was using the last several months (and maybe most of 2022) trying to build capacity through experiences and mentorship. Just over a week ago, I indulged in NYC celebrating this new life full of friends, peers, and opportunities. Part of that meant taking the time to reflect, so I headed out on an autumnal walk in Central Park on a warmer day in a very buzzing Central Park to flirt with the leaves, tickle the sun, and embrace the golden light.
The reflection also consisted of trying to figure out where my blog sat in my life. I remember the days I would serve up the most dynamic blogs coupled with social posts that served as a vehicle to inspiration. Since 2019, and especially with my move and everything thereafter, the blog felt like a space that didn't offer much of a purpose. Instead, I looked at it with a critical eye and asked myself what is my purpose? In this moment, who do I hope to inspire? What does this digital space give me?
I'm going to take a moment to figure this space out too as I fall in love with this new era of my life. The blog has saved me in so many ways through each chapter around the world and I know it will continue to. Until then, here are a few captures from my autumnal walk in Central Park.